With its new Sixties Chronograph Annual Edition, the German watch manufacturer
Glashütte Original once again brings the spirit of the 1960s to the wrists of today.
That unforgettable decade was characterised by contrasts, just like the latest
timepiece that bears their name. Different colours and textures define the look of this
year's edition: A finely embossed, stone-grey varnished dial with a dégradé effect
meets shimmering red gold reflections and a dark blue textile strap. The classic
design looks as fresh and young today as it did back then - the best proof that the
Swinging Sixties are absolutely timeless.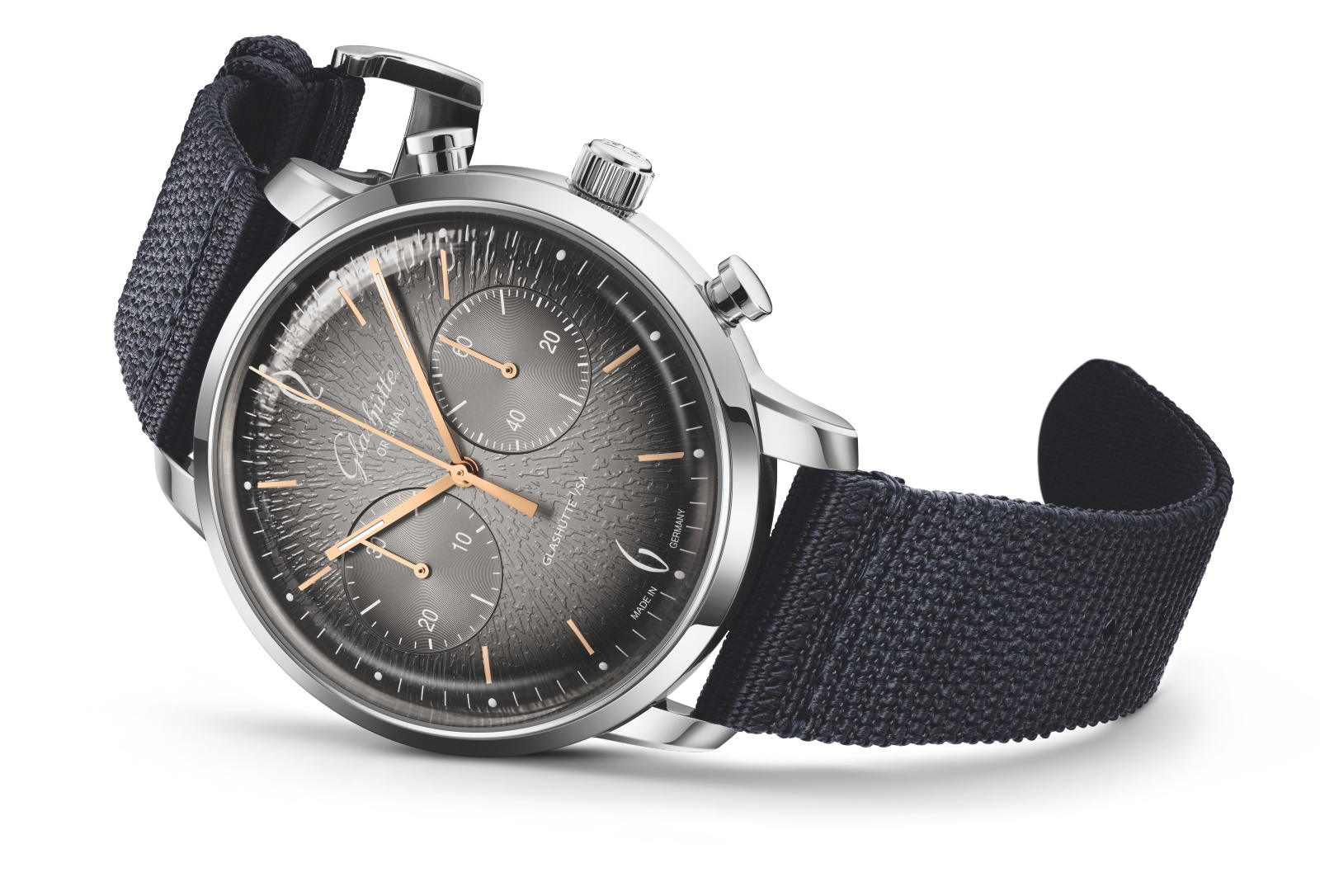 The Sixties: Expression of an attitude to life
In the 1960s, young people not only made themselves heard worldwide, they also staged
themselves spectacularly. The fashion spectrum within the decade was wide and ranged
from the clean lines and dark colours of the Beat generation to the colourful, opulent flower
power look. Clothing often served as a means of self-presentation. Sixty years later,
Glashütte Original is once again giving expression to this philosophy on the wrist. The new
Sixties Chronograph Annual Edition is a handcrafted iconic timepiece and truly a
commitment to one's own originality.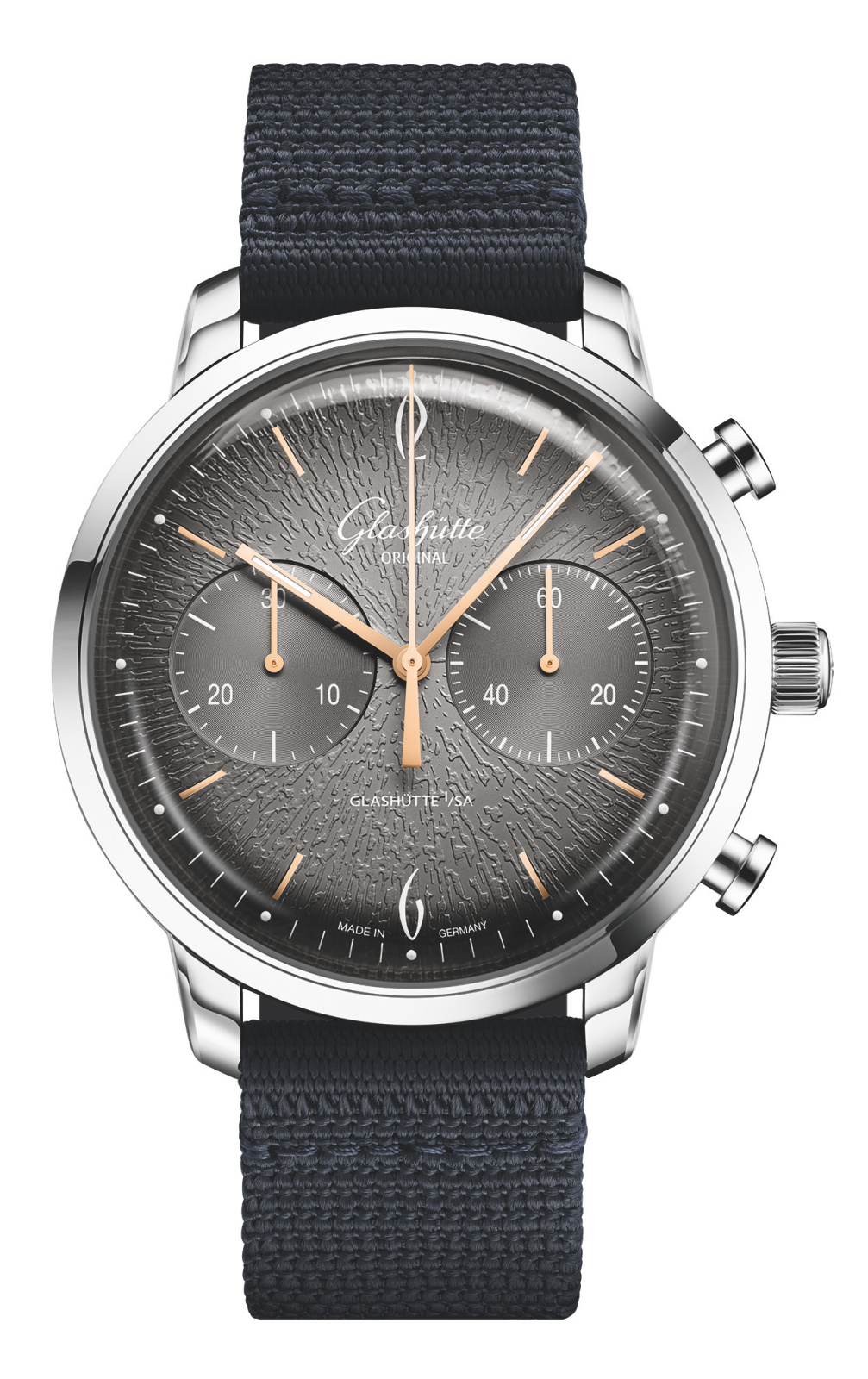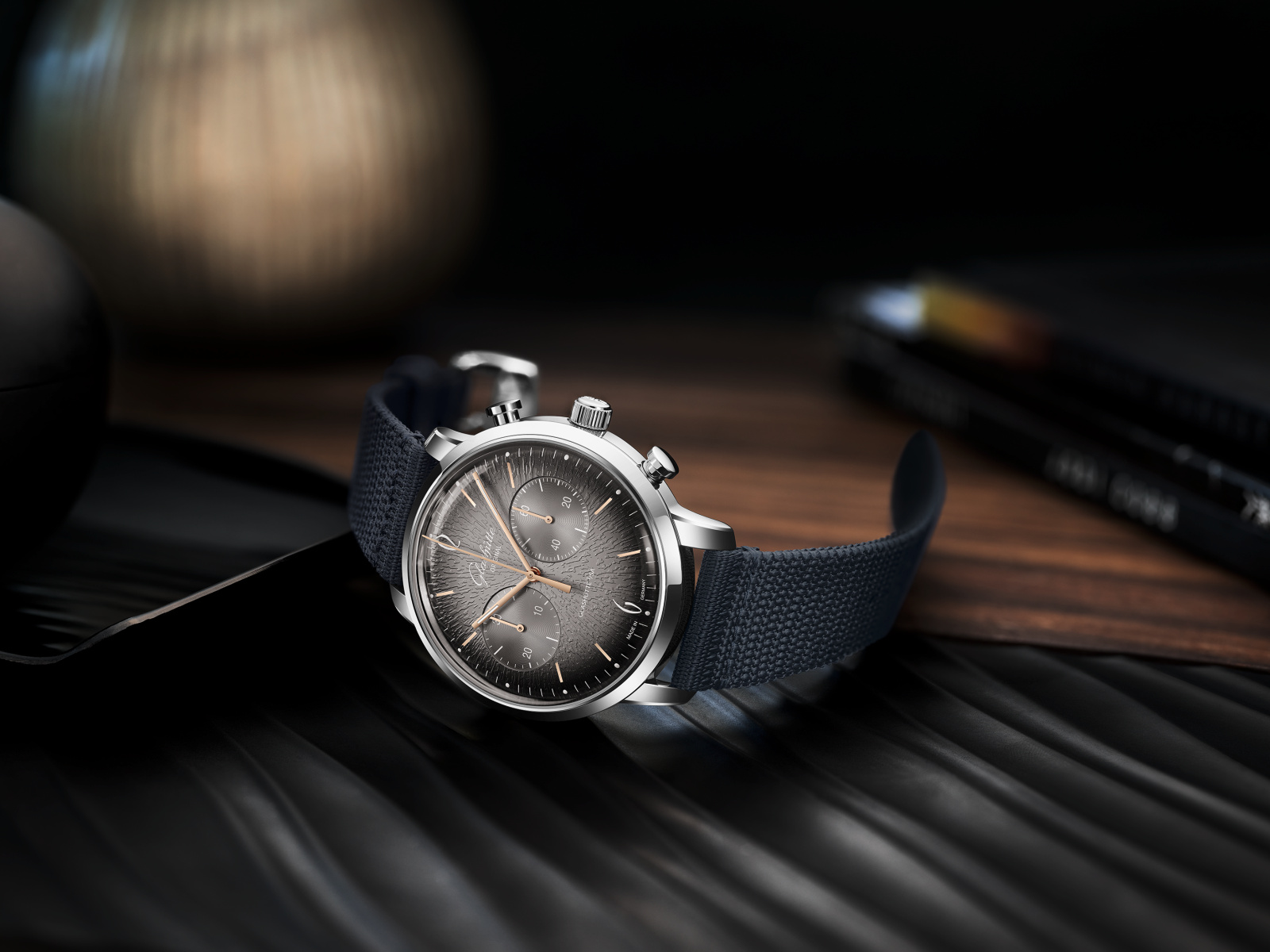 The Sixties Chronograph: Timekeeping with character
The trendsetters of the Sixties deliberately wanted to stand out from the masses. The Sixties
Chronograph discreetly joins them: it testifies to individuality without pushing itself to the
fore. The round 42 mm stainless steel case draws the eye to an intricately refined dial. The
shimmering grey in the centre fades into a darker tone towards the outside, creating a
fascinating dégradé effect. The dial is also finely embossed using original tools and methods
of the time. Two white Arabic numerals are complemented by incised hour markers with
luminous dots and red gold hands. The watch is worn on a contrasting blue textile strap.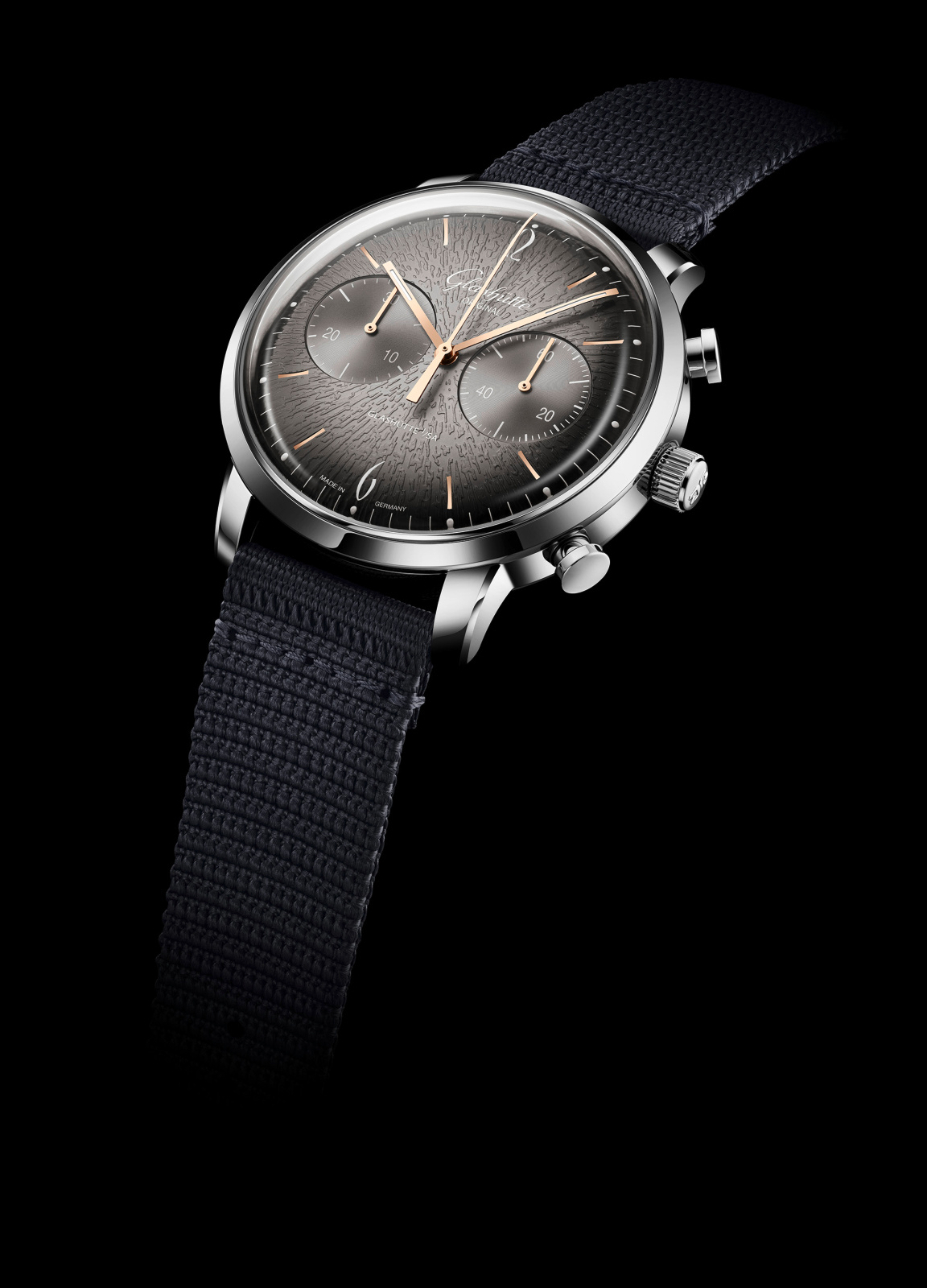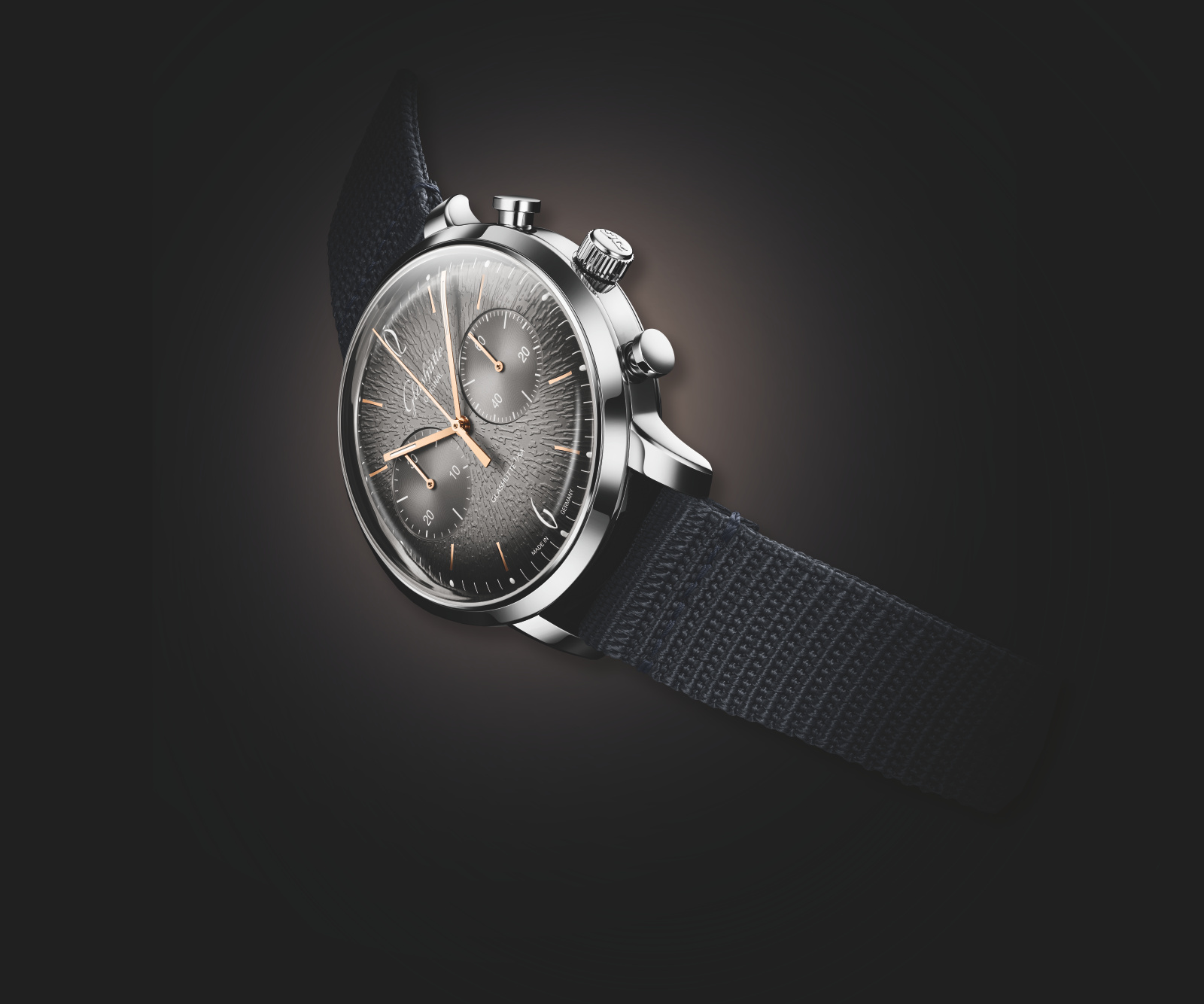 At the heart of the Sixties: Tailor-made precision
Inside the watch, the 39-34 automatic movement ensures a precise heartbeat. It reliably
drives the hour, minute and small seconds displays as well as the stop-second and the 30-
minute counter. The finely finished manufacture calibre pulses at 4 Hz.
Its components are artfully decorated by hand, for example with Glashütte stripe finish,
bevelled edges, polished small screws and a skeletonised oscillating weight made of 21-
carat gold with the characteristic double-G symbol. All the refinements can be admired
unhindered through the sapphire crystal case back.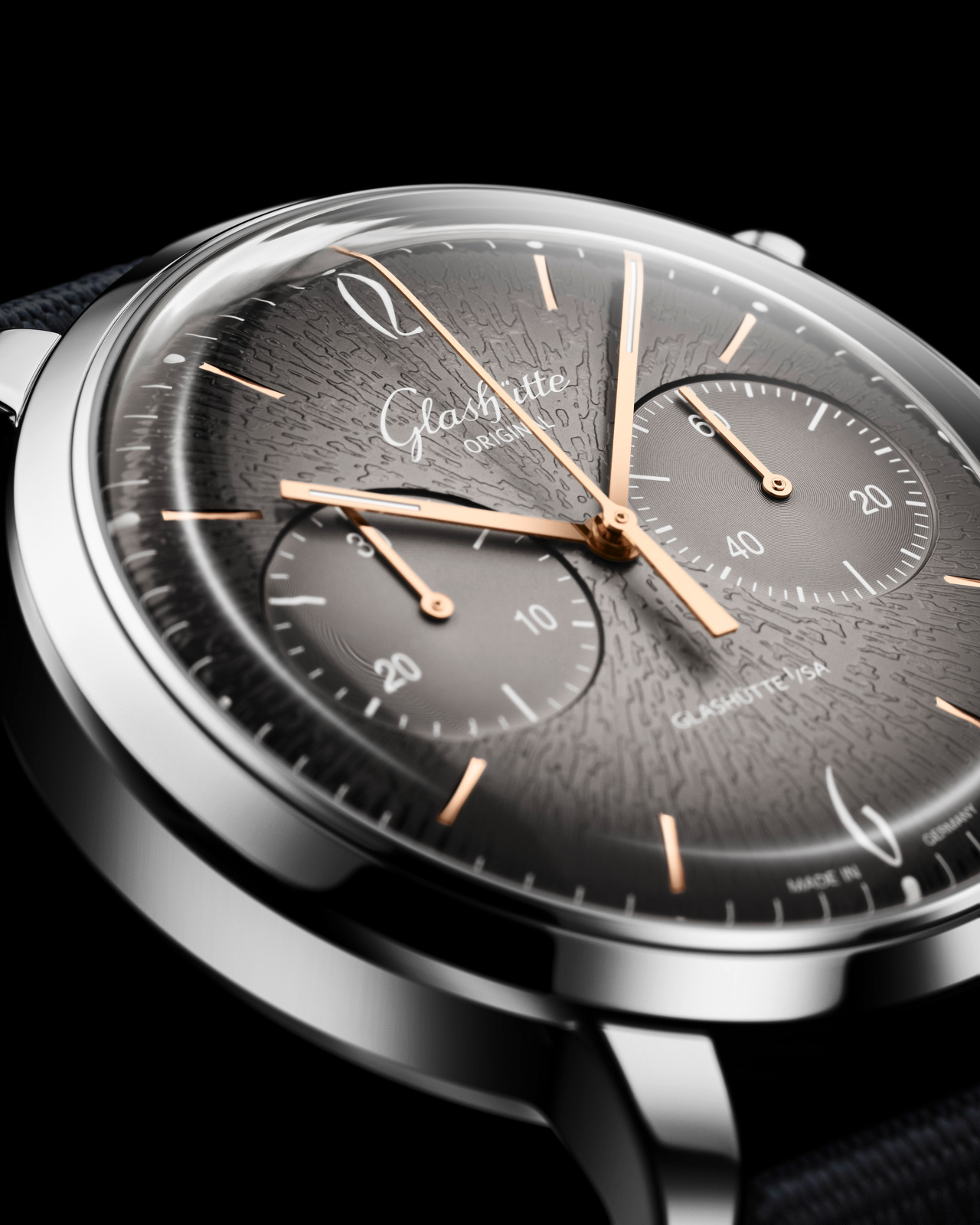 The Sixties Chronograph Annual Edition with its stone-grey dial celebrates the lifestyle of
the Sixties with its refined, contrasting design. It will be available from September 2023 in
Glashütte Original Boutiques worldwide and from selected retailers.
Proud to be the Original #PTBTO