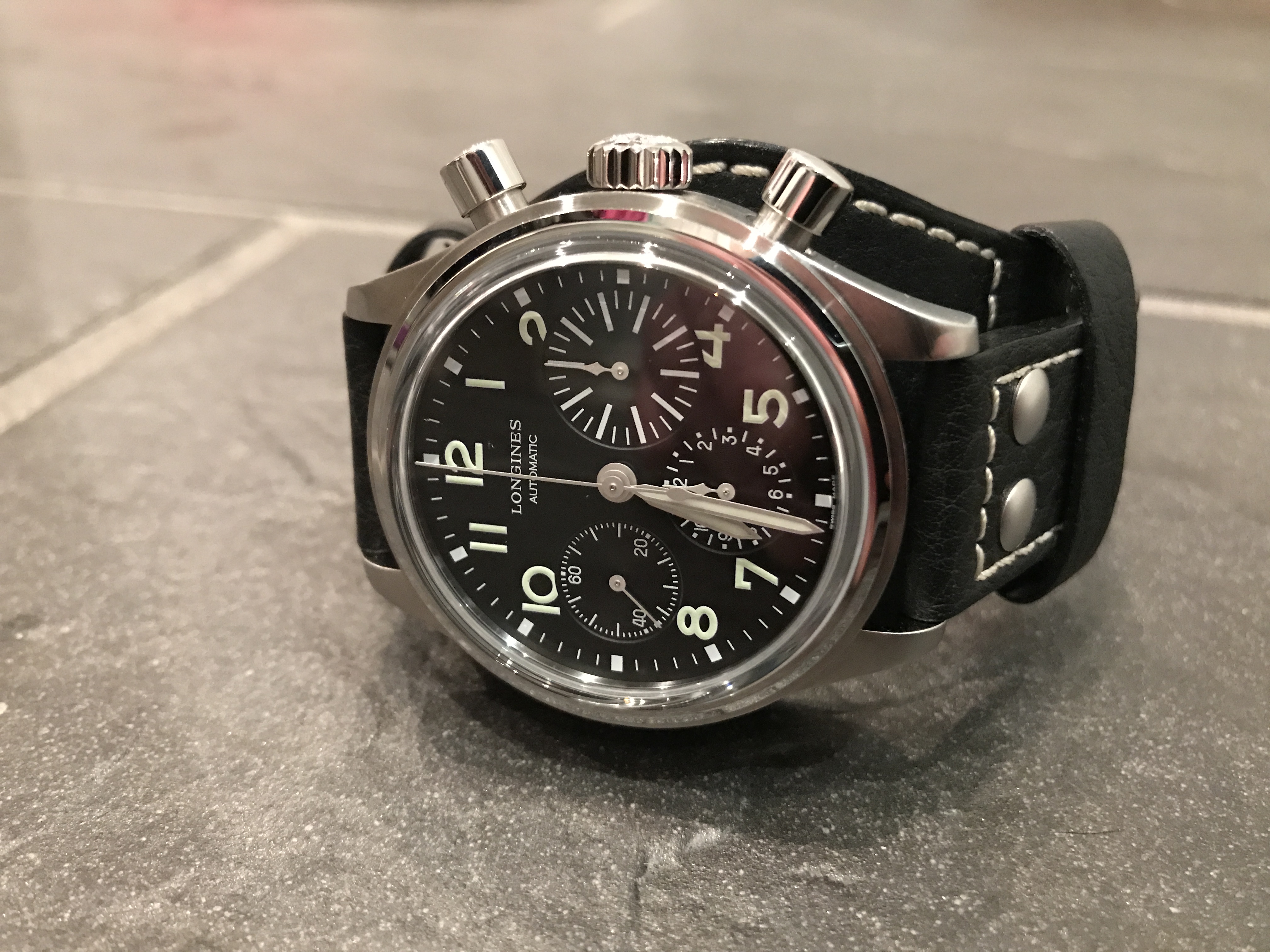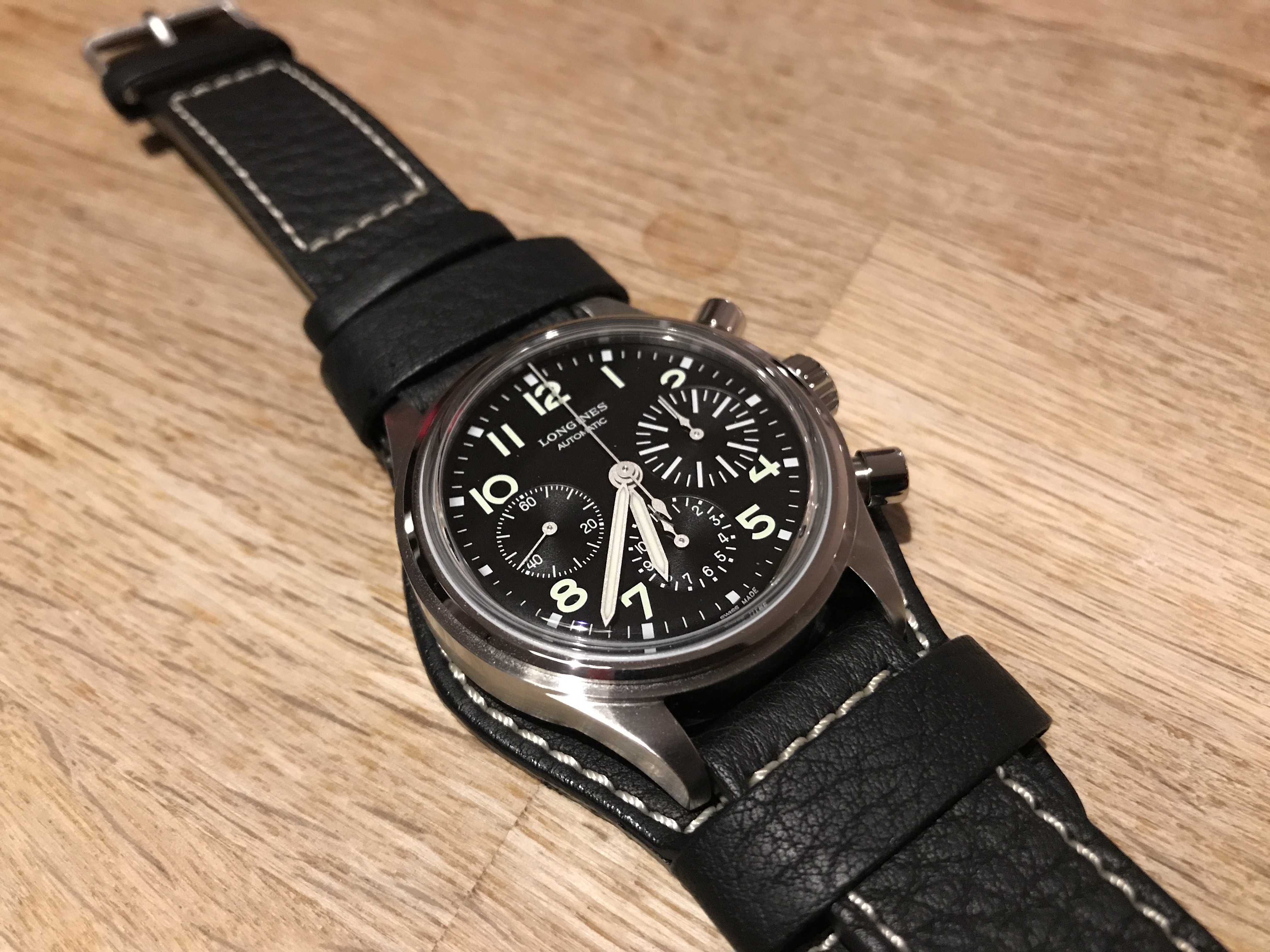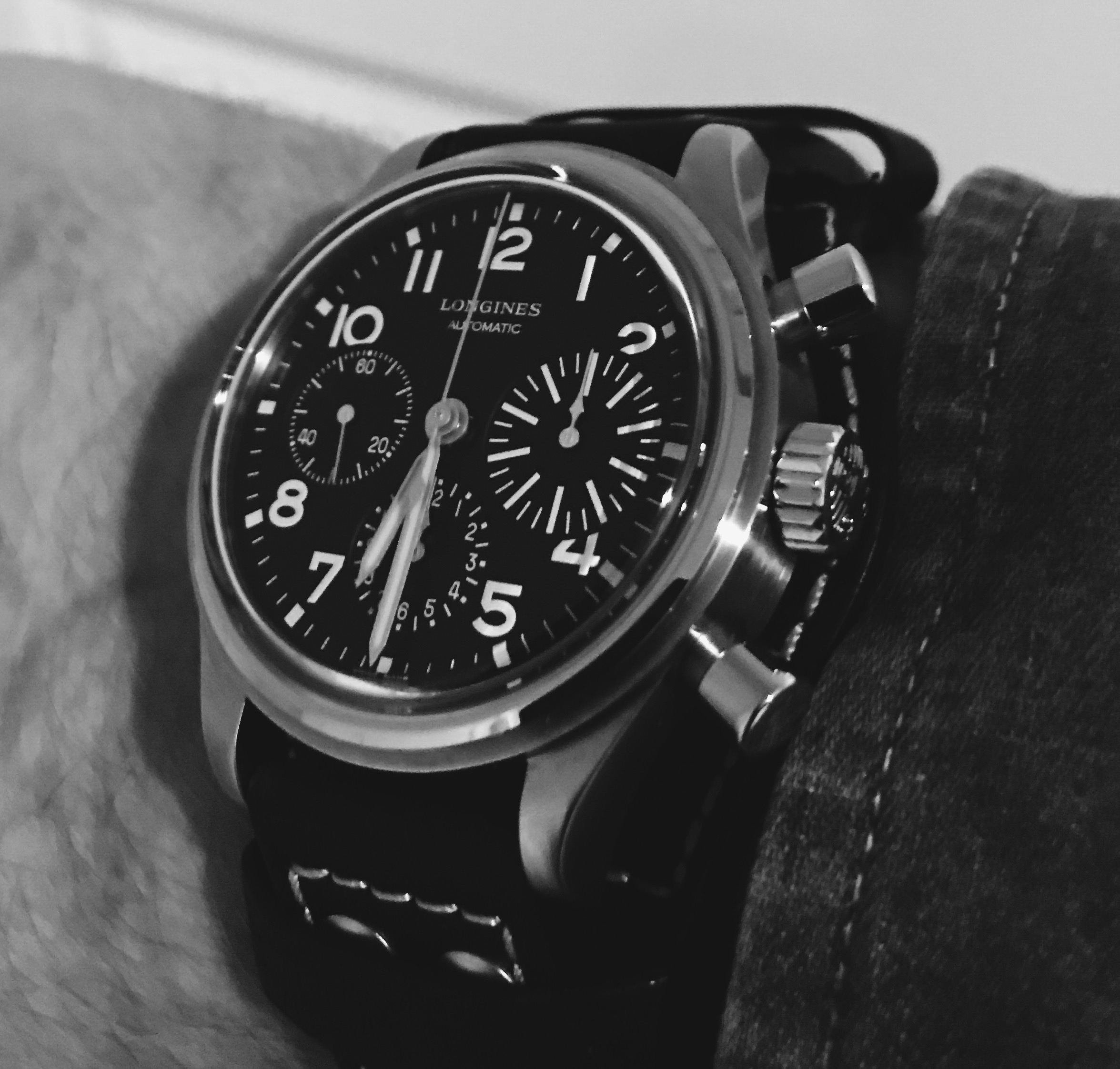 Big Pilot Buffalo MIL strap 18, 20 , 22 and 24 mm regular and topic style rubber backed black or brown .
Add our new matching BUND pad (size 47x91 mm) to this great straps in case you want the BUND strap style? (Sample pictures by request)
Hand made in germany , nice Pilot's straps ,made from genuine Buffalo Leather , soft and very comfortable. True hand made in Germany with my brand name stamp inside " Jürgen's Hand Made in Germany" by jurgens germany
We use ss screws and they are available in 18, 20 22 and 24 mm, regular or tropic styled available in black and brown
Regulars are made of 2 sheets of genuine buffalo leather with one sheet of special antistretch material between the leather sheet, tropics are made with one sheet of Gore-Tex material and a genuine sheet of black rubber on the inner side to protect the leather from sweat, that's very good for wet climate.
Price is about 87.- $ US for one regular strap , or about 99.- $ US for one tropic strap
Matching BUND pad in 47x91 mm black or brown tropic style will cost 45.- $ US
shipping of about 12.50 US $ by registered airmail to the US.
All prices are export prices that's why Europeans must add 19 % VAT.
Custom Versions: Are possible but will cost about +60.- US $ more and we need about 4 weeks minimum to produce it for you. Please tell us details, We offer a wide range of watch straps, bracelets, buckles , deployant clasps, watchmaker tools and Swiss Brand items around watches, please feel free and check them out at jurgens Germany.
Payment
aypal please use my email address :
Info(AT)s-parts.de
, US $ wire to our account in NYC by the bank of NY, EURO wire to our
account in germany ,cashiers check ,money order, postal money or cash by registered airmail. Please ask for my feedback. Thank you very
much for reading my post.
Happy hunting and all my best from germany Jürgen