First day of school for future watch- and toolmakers at Glashütte Original
Young apprentices encounter an art rich in tradition

Their time has come: on August 1, 2016, seventeen new apprentices began their training at Glashütte Original. Many different tasks and areas of study await them. Fourteen will learn the craft of watchmaking at the company's own "Alfred Helwig" watchmaking school, and three begin their training as toolmakers. At present the manufactory is training more than 70 apprentices, thus nurturing a tradition that has deep roots in the history of Glashütte – that of handing down knowledge from generation to generation. The programme has been a great success: since training began 15 years ago, 188 talented young people have already earned their professional diplomas. The future of the art of watchmaking thus bears the unmistakable signature of Glashütte Original.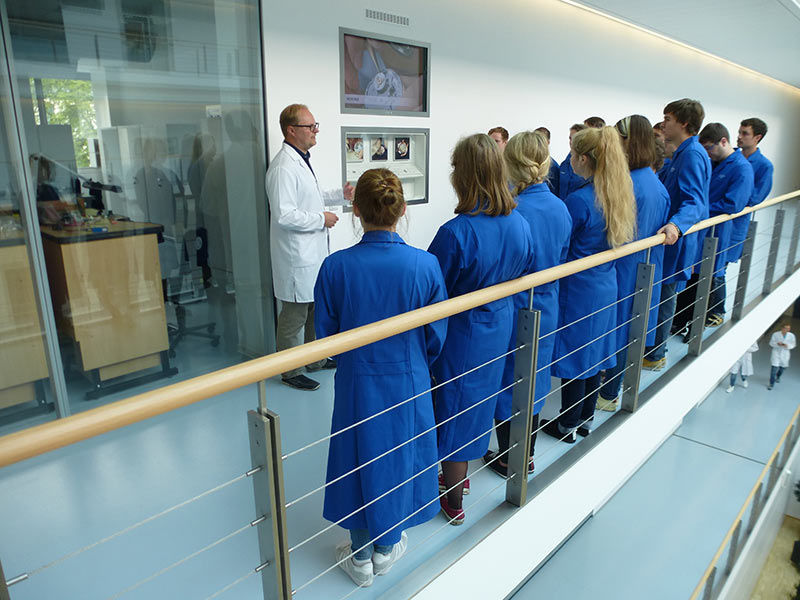 The new generation of Glashütte watch experts was warmly welcomed at a festive opening ceremony in the German Watch Museum. The directors of the watchmaking school and the Glashütte Original personnel department offered the young men and women, along with their best wishes, a taste of the training awaiting them: the freshly minted apprentices were given, along with their first tools, an opportunity to explore their future classrooms. The modern, well-equipped rooms offer the best possible conditions for an intensive education at the highest level; training lasts three years for the watchmakers and three and a half for the toolmakers.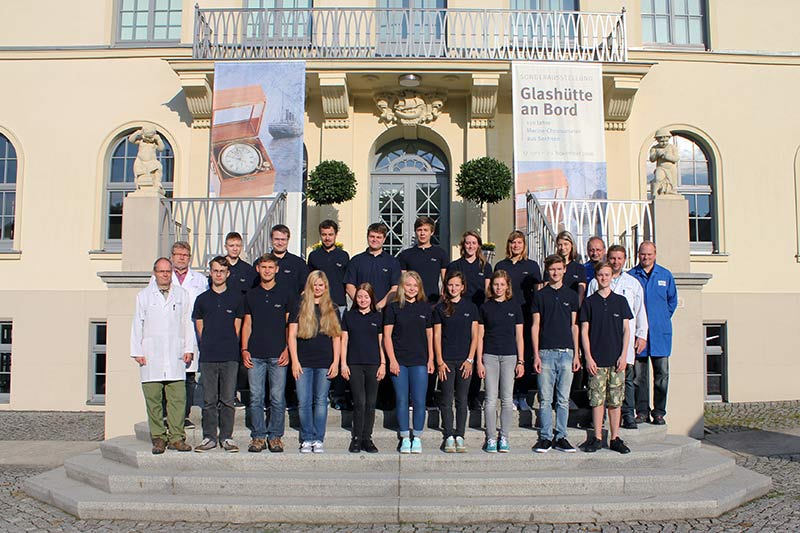 The curriculum combines past and future, Saxon traditions and international standards. Studies include several periods of practical training in selected areas of the manufactory, providing the young people an opportunity to reinforce theoretical knowledge with hands-on experience, and to apply, along with traditional craft techniques, today's most advanced processes and procedures.
A long-standing partnership with the Swiss "WOSTEP" (Watchmakers of Switzerland Training and Educational Program) underscores the "Alfred Helwig" School of Watchmaking's international connections. The agreement allows students who have completed their German training to earn, if they wish, a Swiss diploma as well.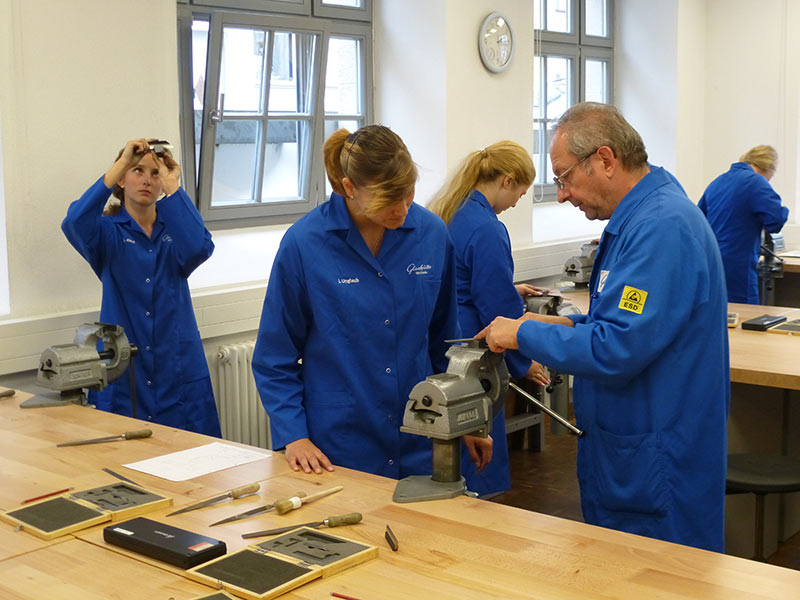 The coming year will see Glashütte Original renew its openings for apprentice watchmakers and toolmakers. More detailed information about the curriculum and application procedures can be found on the company website (
http://www.glashuette-original.com
). The "Alfred Helwig" School of Watchmaking invites all interested persons to attend an "open house" information day at the school on October 15, 2016. Representatives of the watchmaking school will also be present at the 23rd Education Action Day at the International Chamber of Commerce Dresden on September 24, 2016; at the third "Onkel Sax Education Fair" in Dresden on November 19, 2016; and at the "KarriereStart 2017" Education Fair set for January 20-22, 2017, at the Dresden Fair.