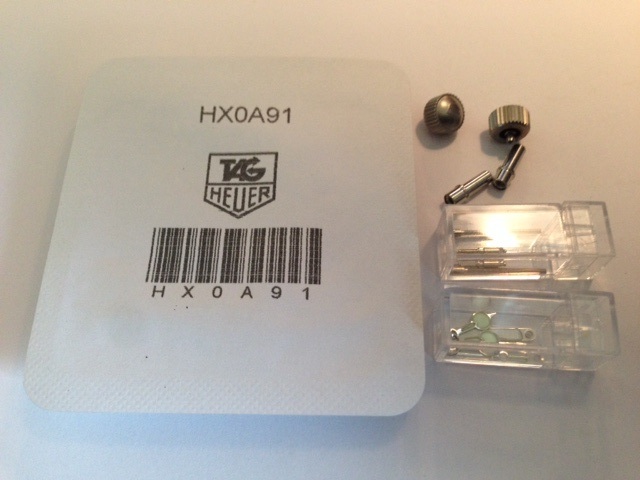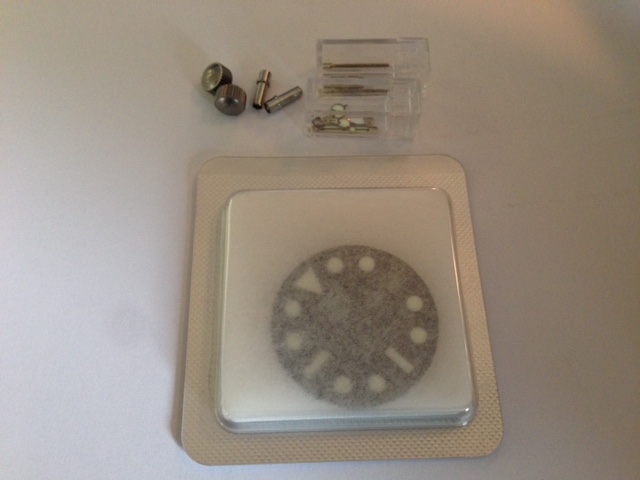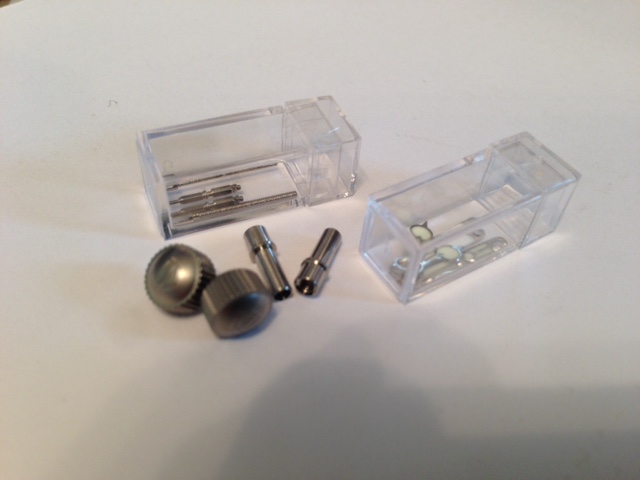 Original HEUER Spare Parts for Tag Heuer Super Pro Ref. 840.006-2
As you may be know we offer all kind of original Heuer stuff like straps, buckles, clasps, Monaco crystals ect.
What we have to offer here is a little bunch or original Swiss made TAG Heuer spare parts.
They are made by Heuer for the Tag Heuer Super Pro Ref. No 840.006-2
All parts are guaranteed original Heuer Swiss made, unused and come in original factory packing. Note the dial is still sealed and we would not take it out to keep it fine. I also did not take the hands and stems out of the factory packing to protect them from damage and dust.
What we have ready
1 x Dial price is 189.- US $
2 x Crown & Tube set price is 91.- US $ each set = 182.- US $ both sets
2 x Stem (2 parts each stem) price is 62.- US $ each set = 124.- US $ both sets
2 x Hand set complete (minute, Hour & second hand) price is 92.- US $ each set = 184.- US $ both sets
Total is 679.- US $ for the whole parts but I am open to talk about a single part sale (as long as it's a complete set as offered)
Shipping to the states is 12,50 US $ by registered airmail.
EU Europeans + 19 % VAT
Shipping in Europe depends on the destination and post calculation.
Payment: Paypal + 5% please use my e-mail address info(AT) s-parts.de , US $ by wire = + 10 US $ bank fee : to my bank account in NYC or in EURO to our account in Germany, Swift, bank cashiers check, int. money order, postal money or cash, in
Registered airmail letter only please.
We currently ship to more then 120 states around the world, please ask for our references and feedback.
Thank you very much for your interest, I hope to hear from you soon. Best
From Germany Jürgen