Pavonina
A brilliant colour palette: Time for even greater feminine diversity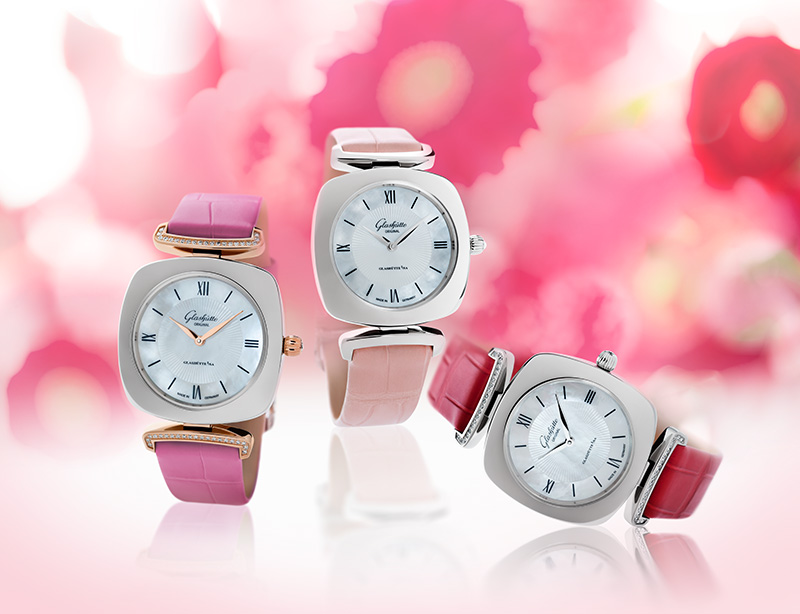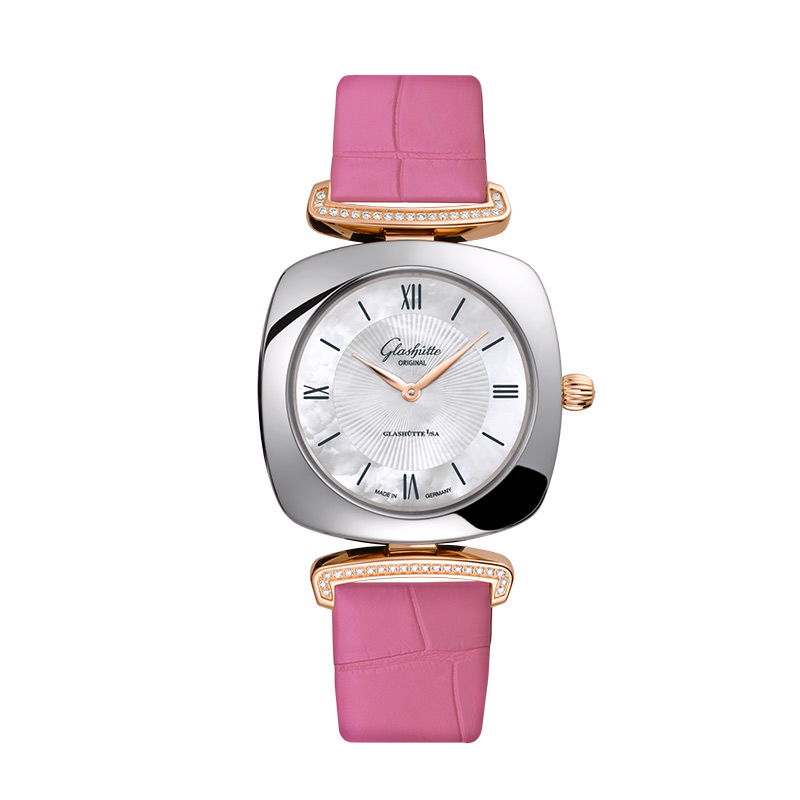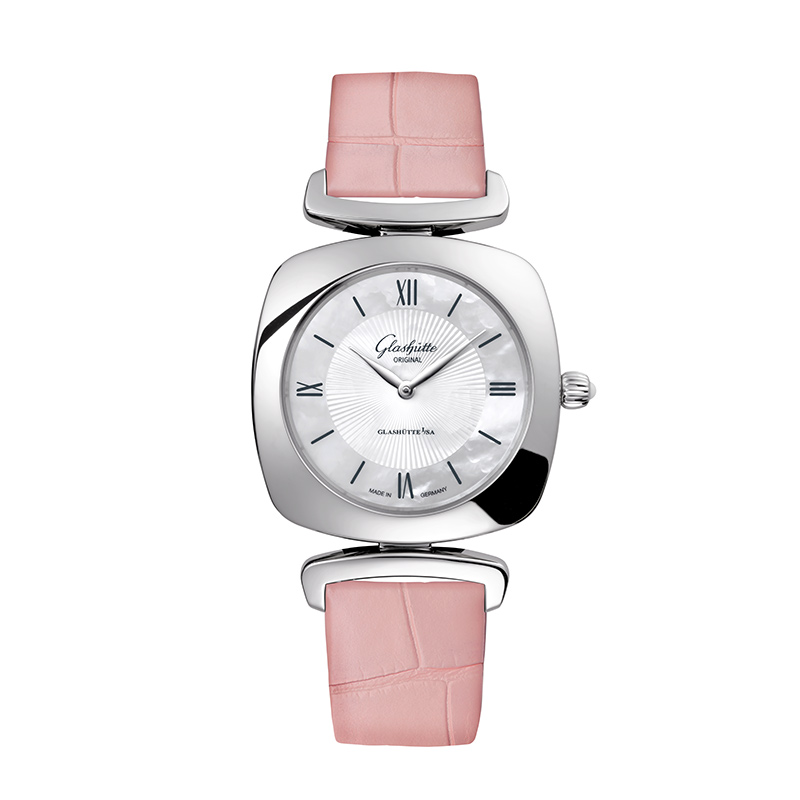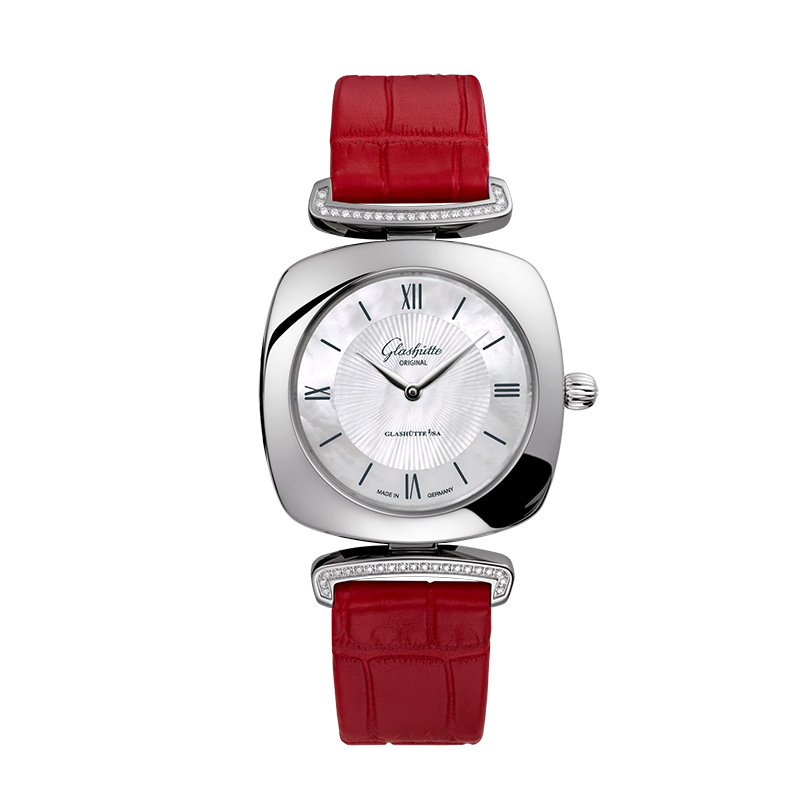 Multifaceted, subtle, sophisticated: Since 2013 the Pavonina has enriched the collection of ladies' watches from Glashütte Original. In designing the line of feminine watches the Saxon watchmaker's designers find inspiration in strong women from the most diverse epochs and fields of culture. This spring the German watchmaker presents new versions of the Pavonina, offering an impressive range of colours and a taste of emerging trends from the coming fashion season: sensual shades and shimmering metal combine with timelessly elegant dial variants to create a confident, pure look.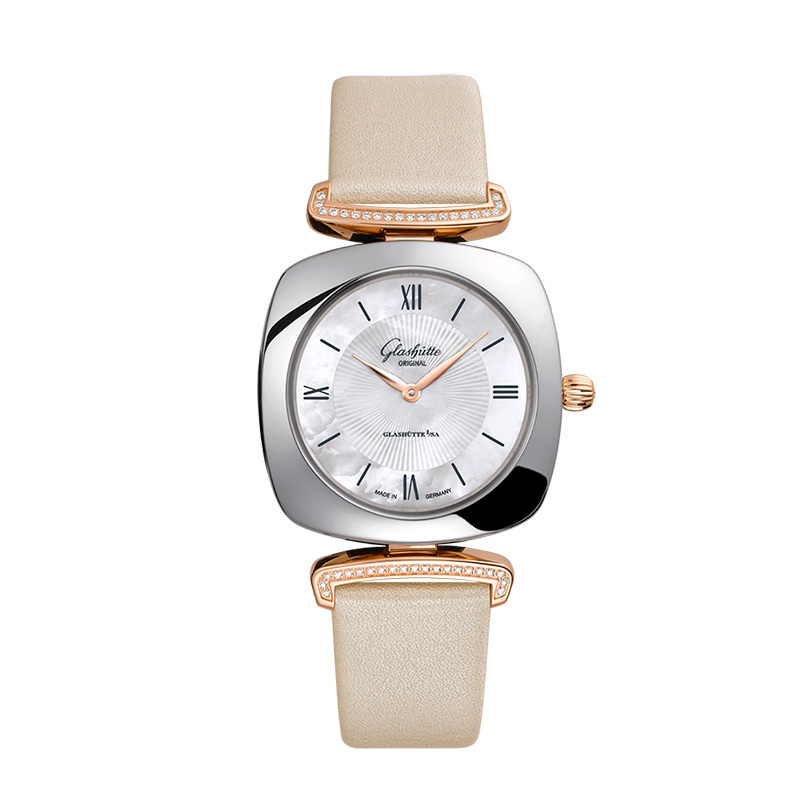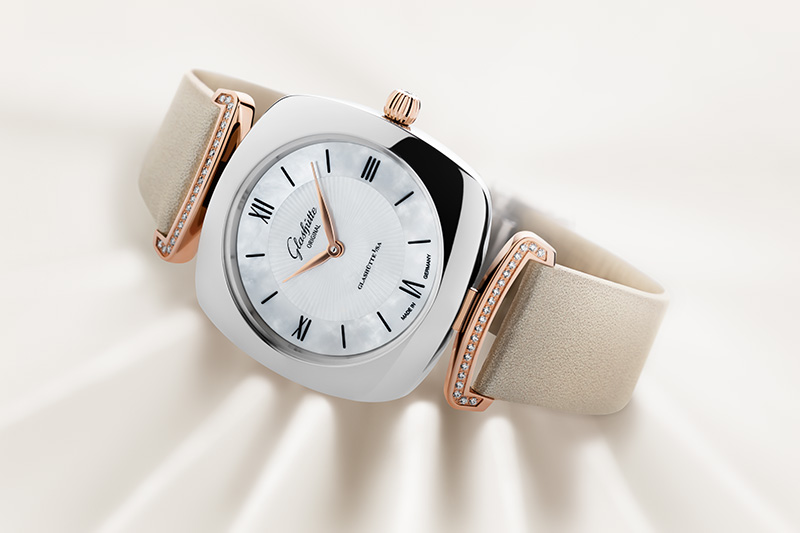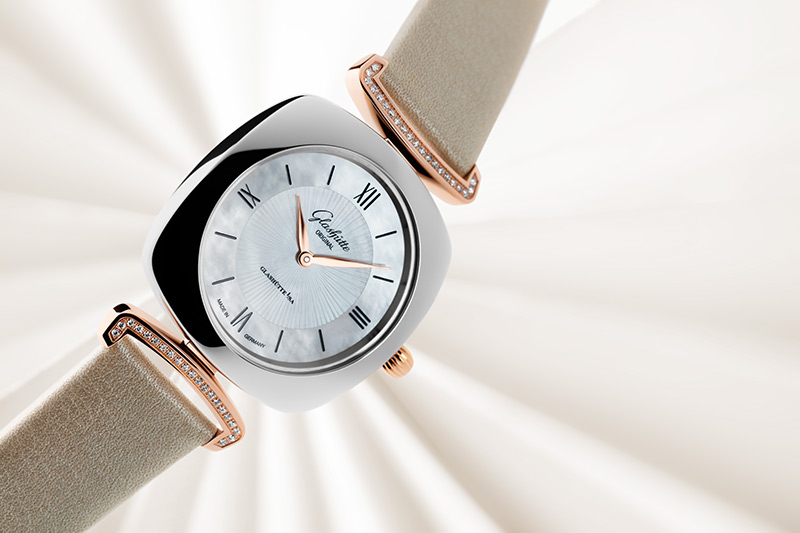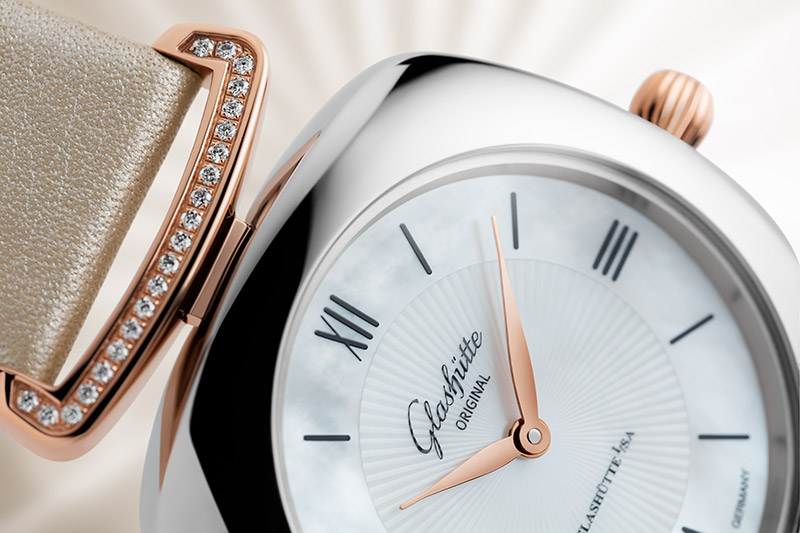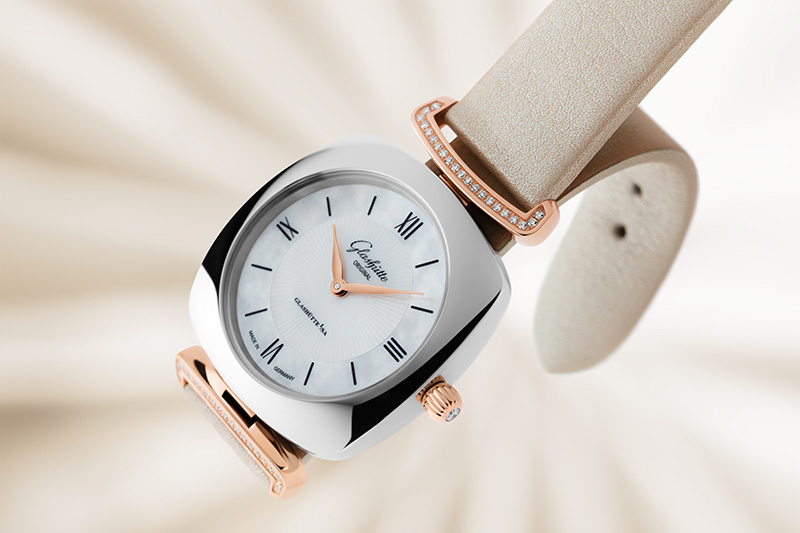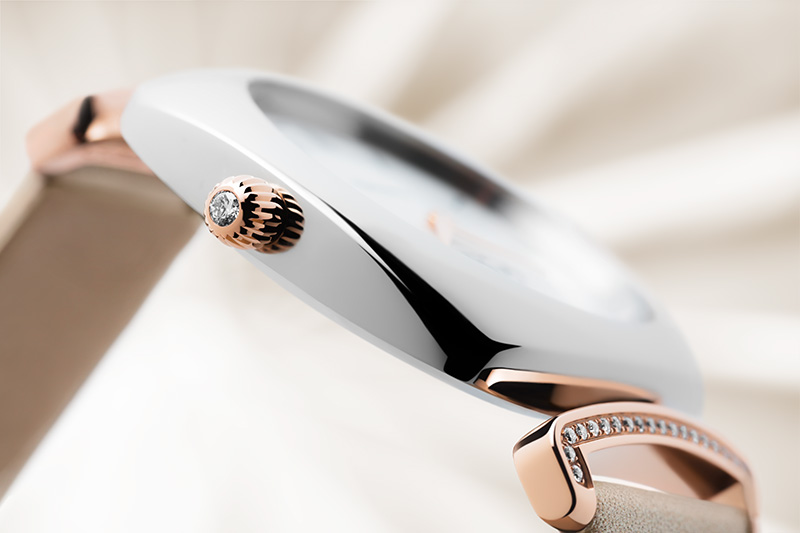 Graceful indexes and seductive colours
The Pavonina takes full advantage of the play of opposites. Delicate details leave a strong impression. Her secret: each of the watch's elements – dial, case, lugs, bracelet or closure – is an independent statement of style.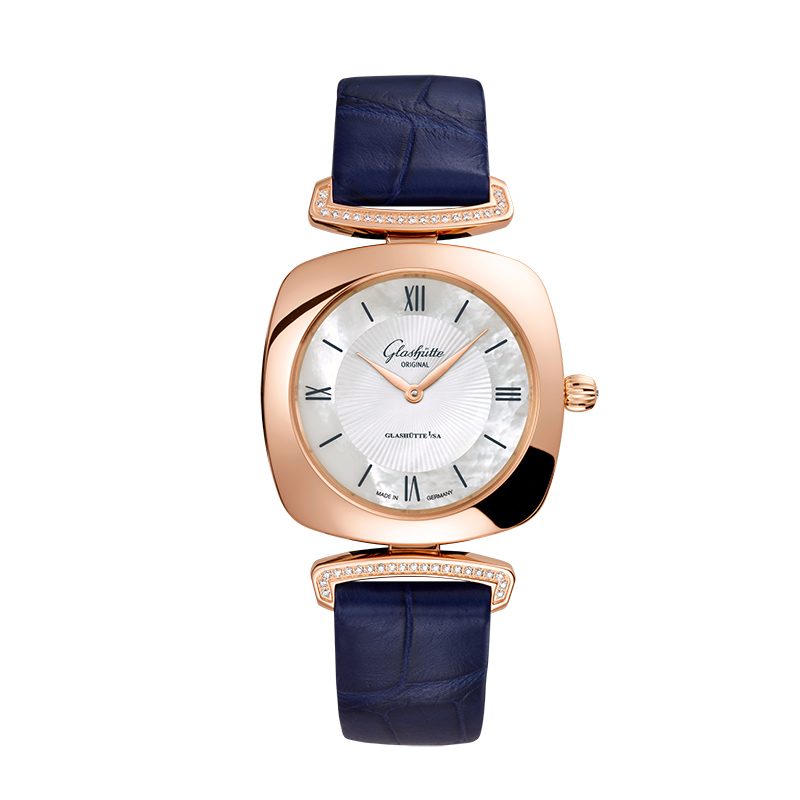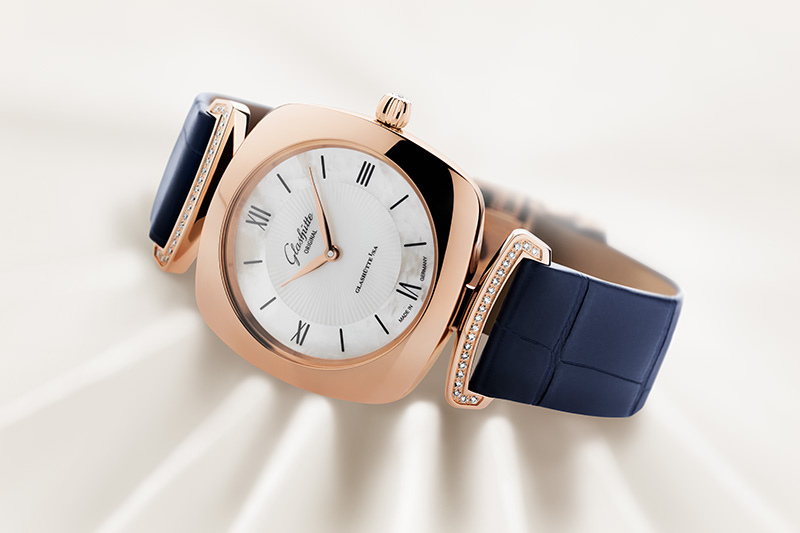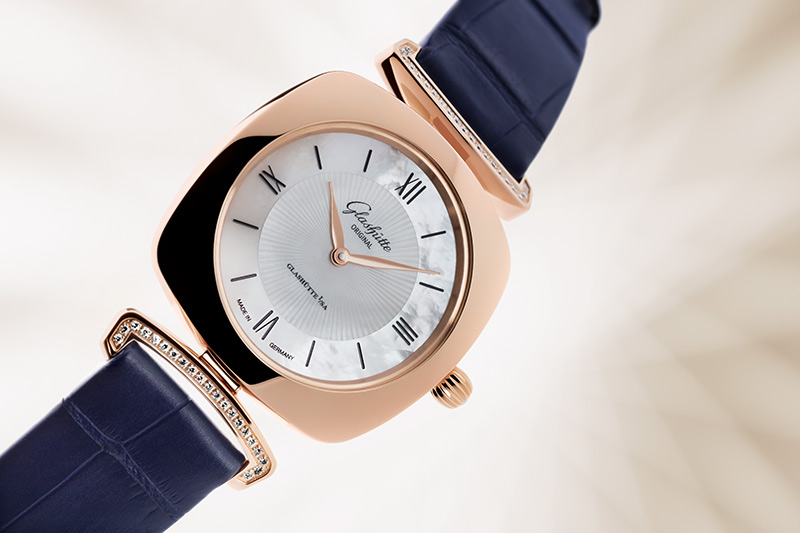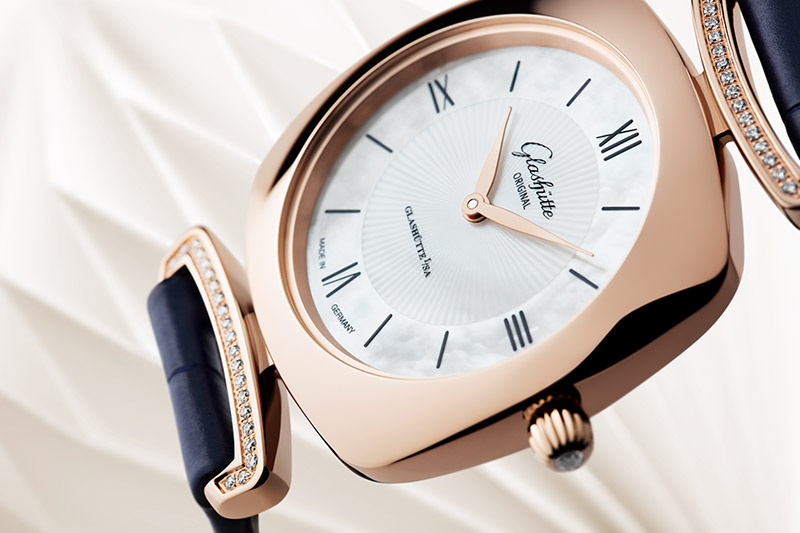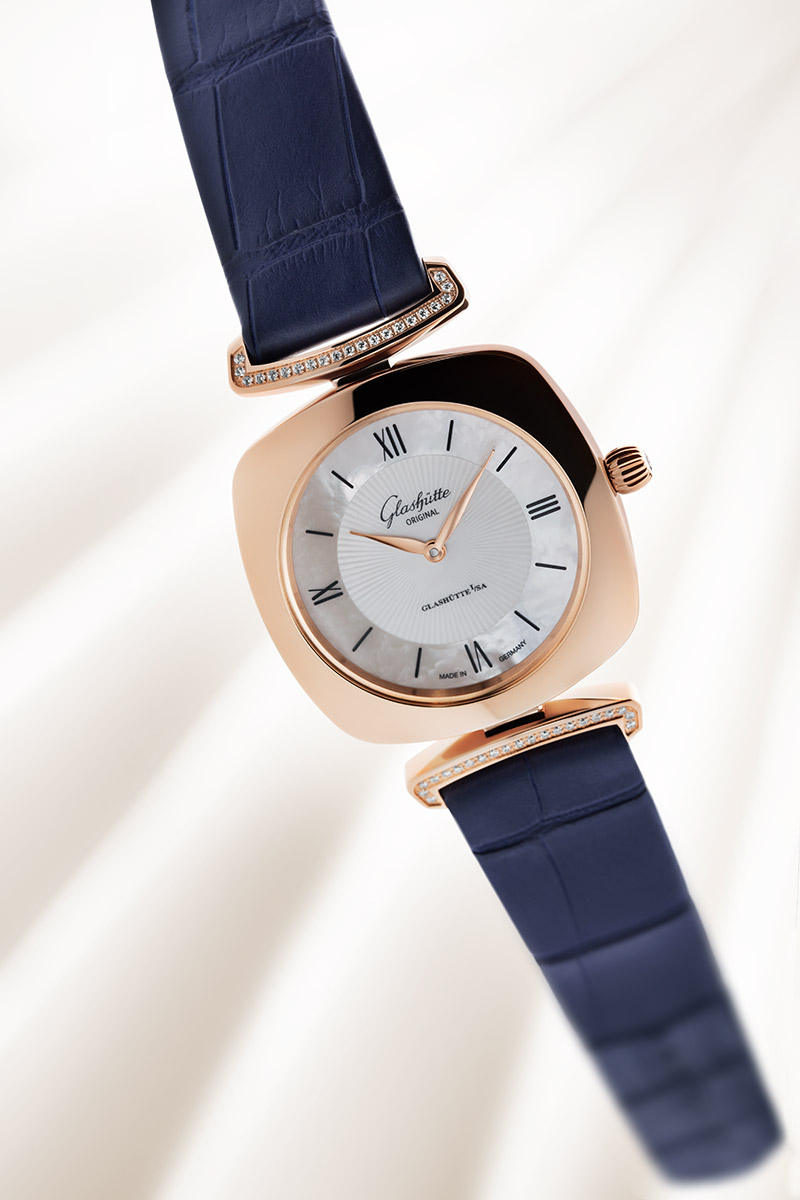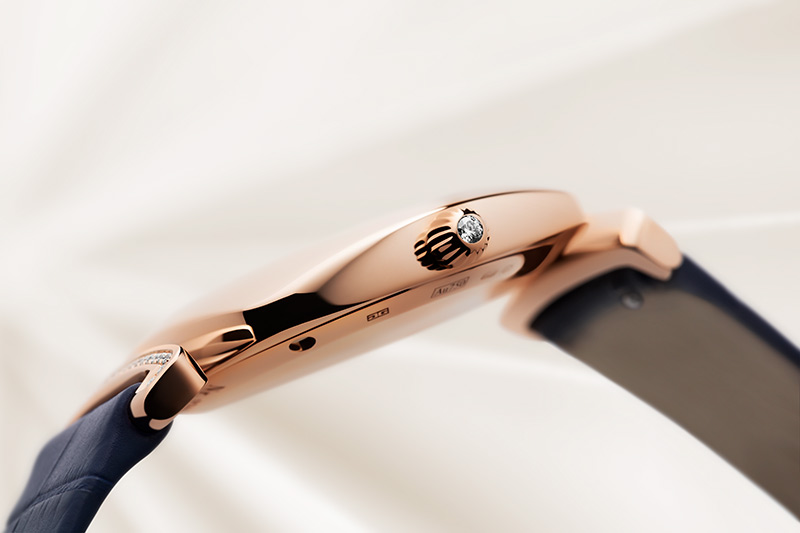 In contrast to previous models, the new versions present Roman numerals on their iridescent natural mother-of-pearl dials. The gently curved, anthracite coloured font was developed by the manufactory expressly for the Pavonina, and lends the Roman numerals – usually very sober and serious – a feminine and contemporary character. Crafted in the watchmaker's own dial manufactory in Pforzheim, they are printed with exceptional care on the paper-thin mother-of-pearl dials, and set off clearly by the light ground. In the centre of the dial a graceful guilloche decoration adds intriguing reflections.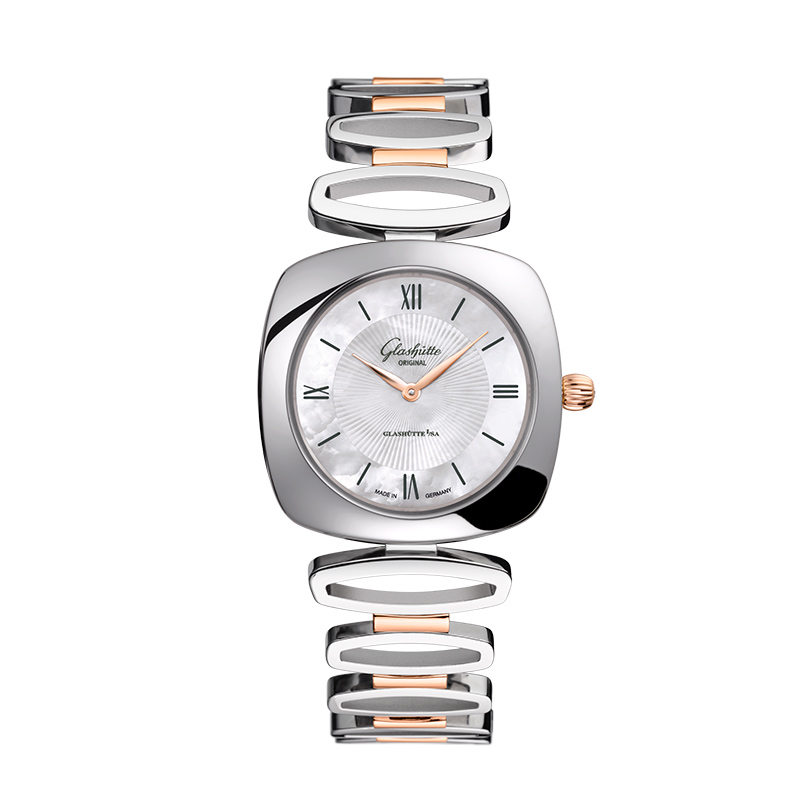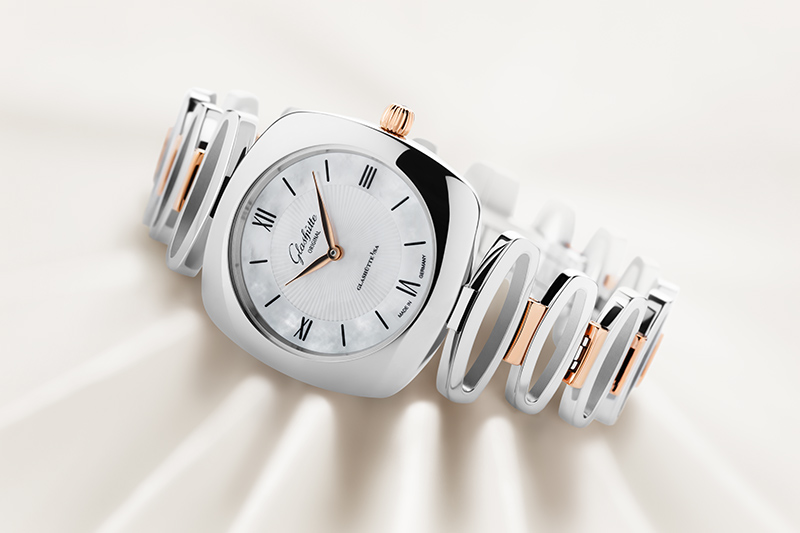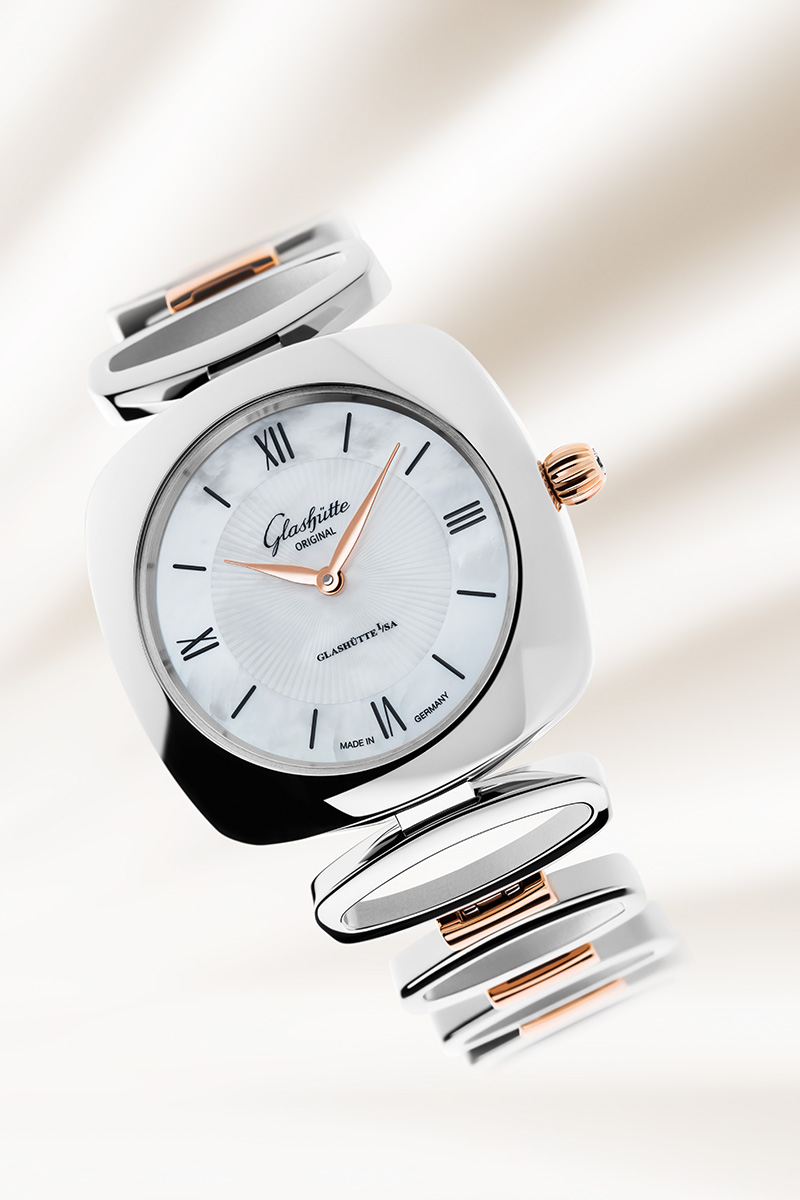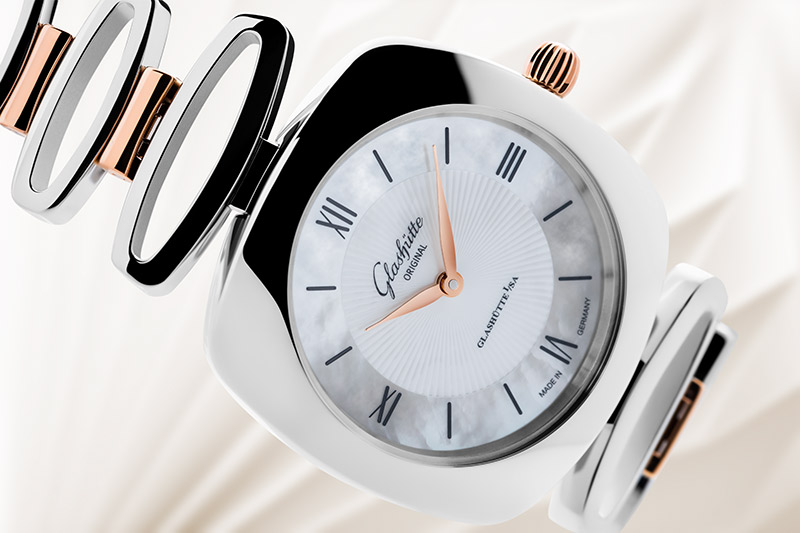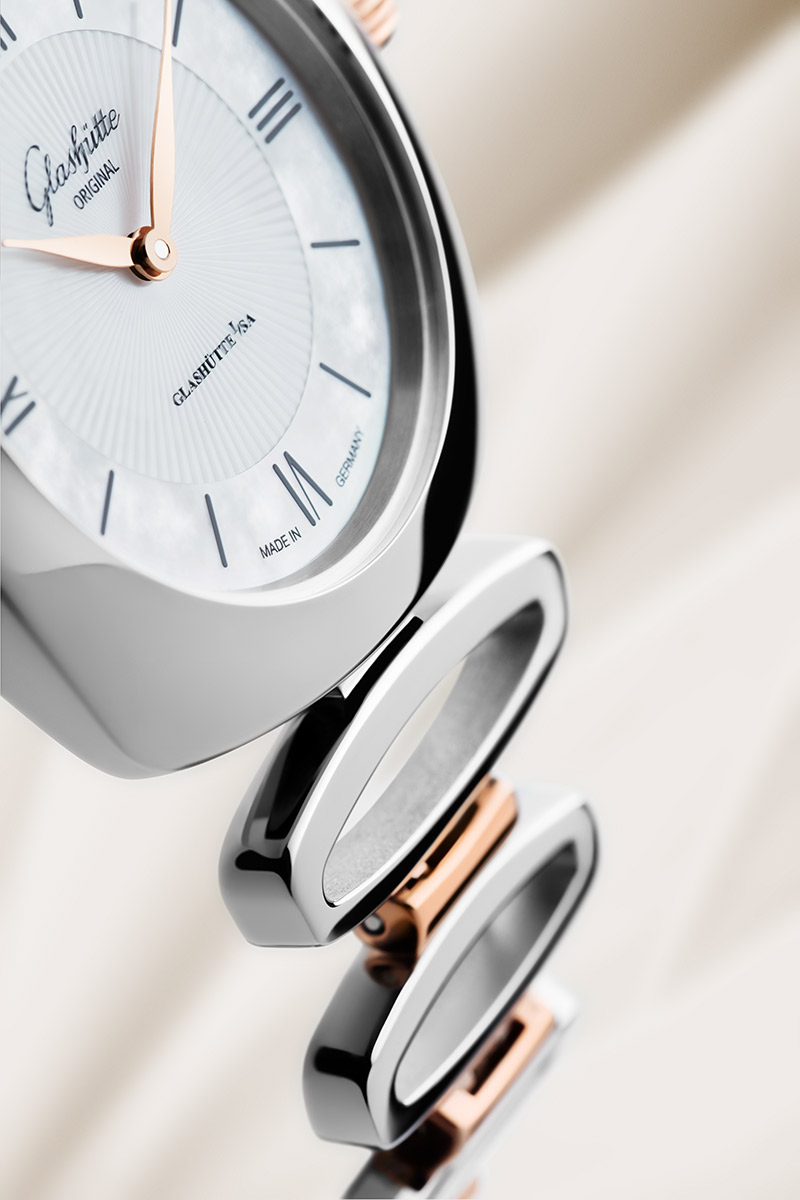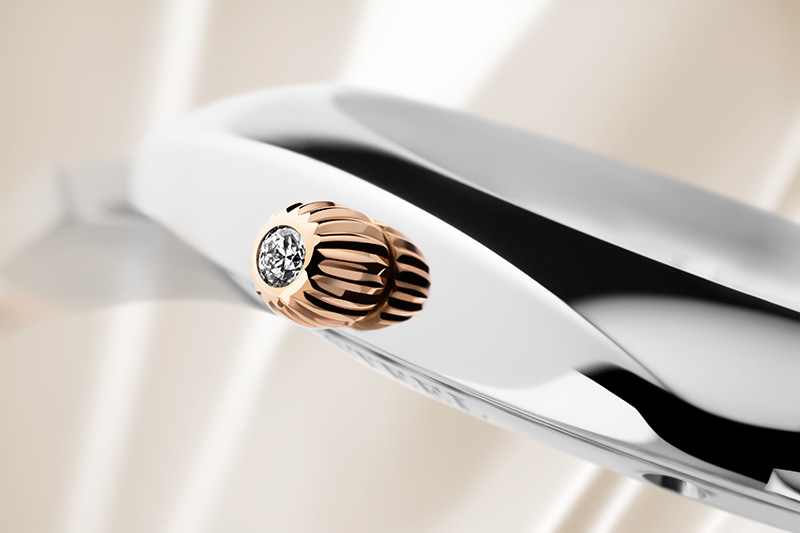 The new face of the Pavonina is complemented by a set of bracelets in vibrant colours: from velvety versions in taupe or rose-coloured Louisiana alligator leather or calfskin in shimmering golden beige to Louisiana alligator leather in luminous red, anthracite, turquoise, pink, orange or dark blue. They complement and enhance either red gold or stainless steel cases, depending on the model. Thanks to a sophisticated quick-change system the exchange of one bracelet for another is child's play – ensuring even greater variety and a multiplicity of choices. Alternatively, the watches may also be fitted with elegant metal bracelets in stainless steel, red gold or bi-colour versions, which transform these reliable timepieces into genuine jewellery.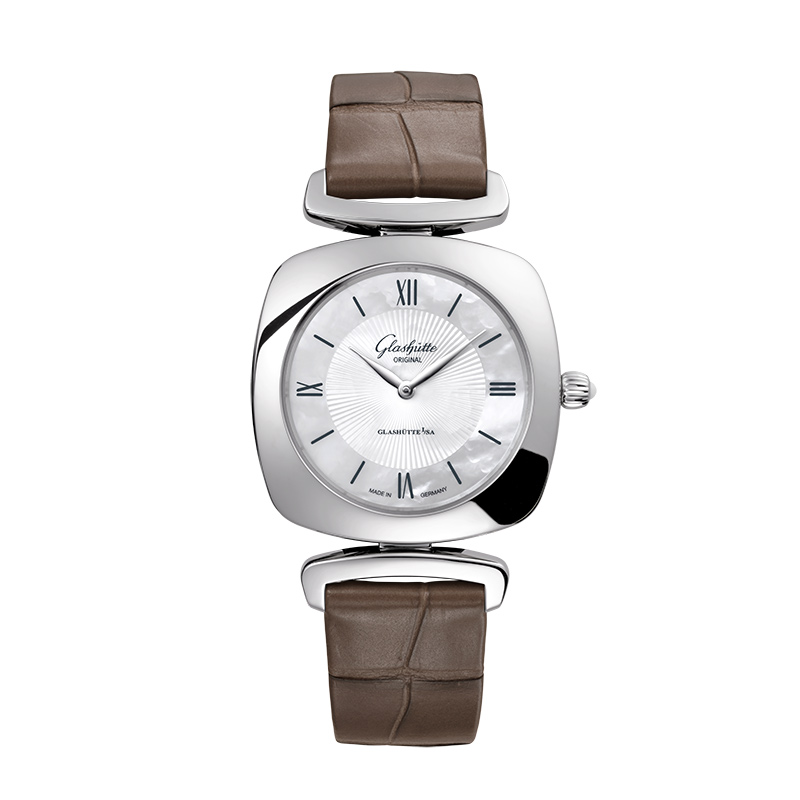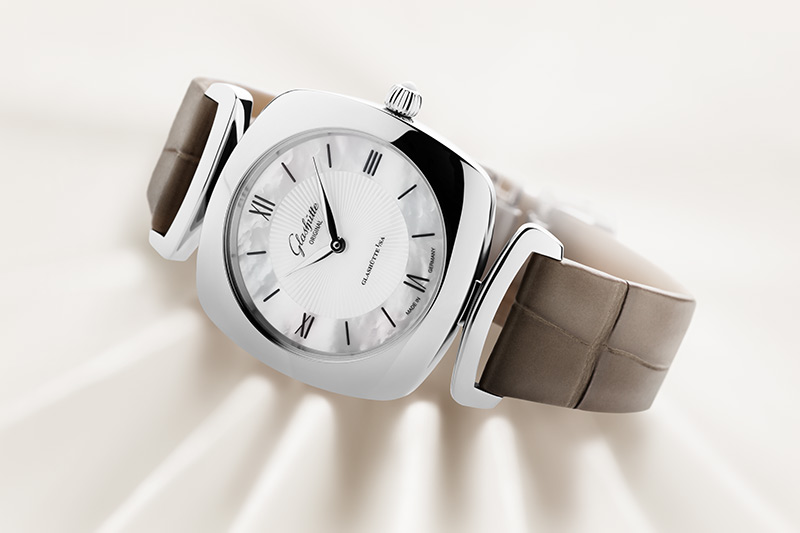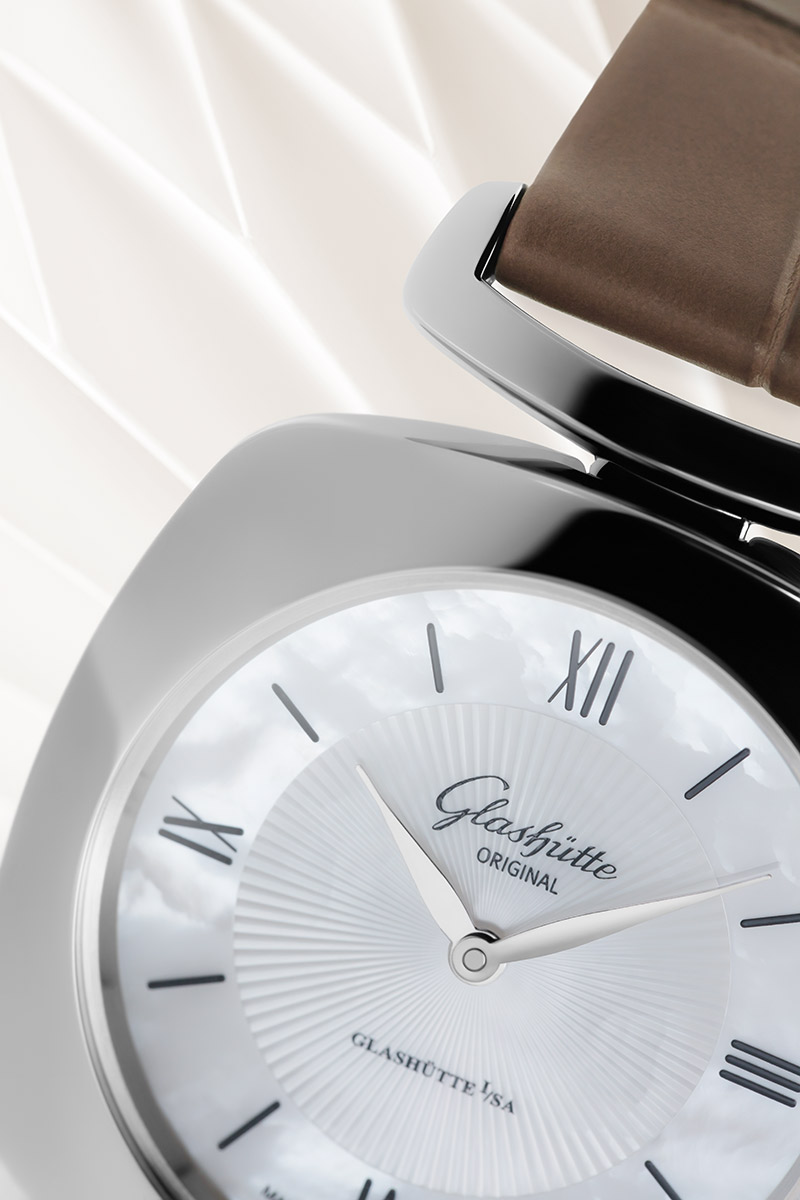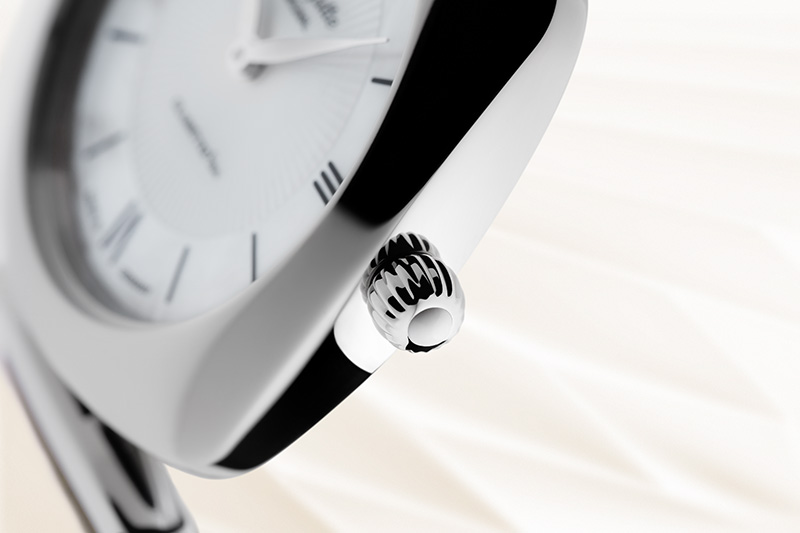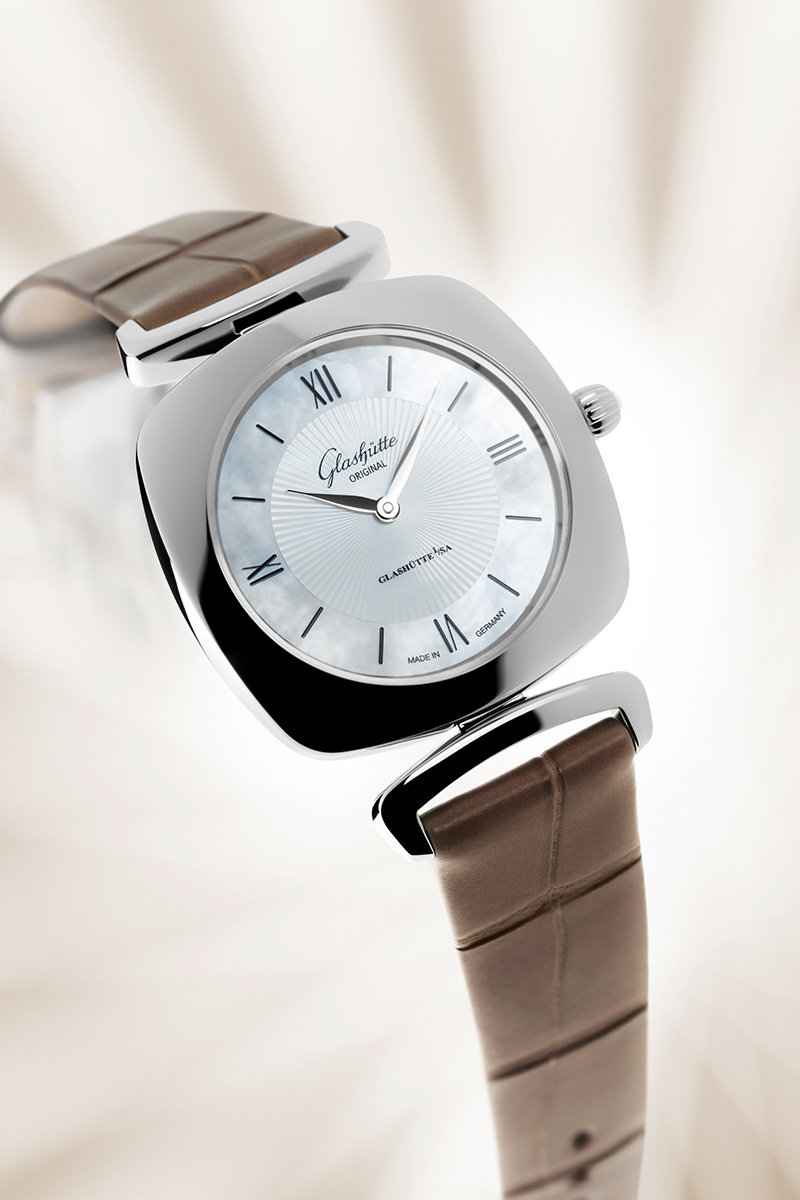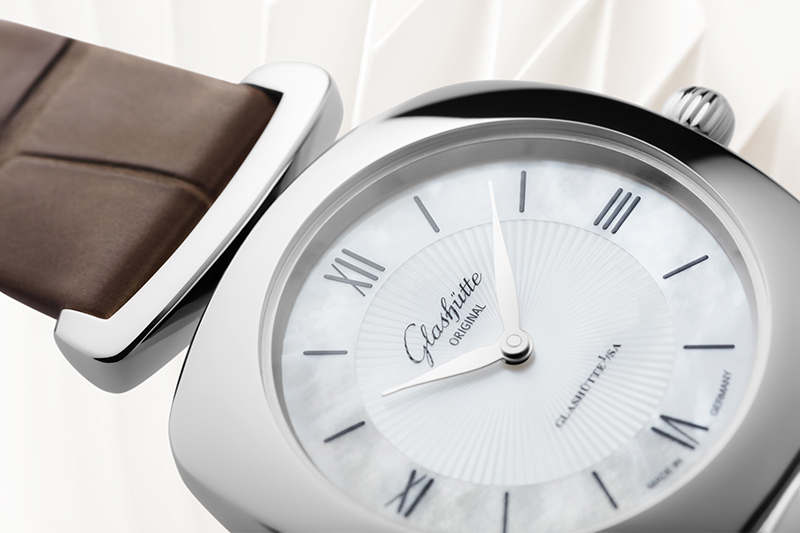 Unmistakable familial similarities
The Pavonina is an homage to sophisticated, contemporary women. As a consequence, great value was placed on the interplay of internal and external qualities. Among its unmistakable qualities is the cushion-shaped 31 x 31mm case, available in stainless steel, red gold or a sophisticated mix of the two materials. Flanked by flexible lugs ensuring maximum wearer comfort, their value as jewellery is enhanced by the fine diamonds set in the surface.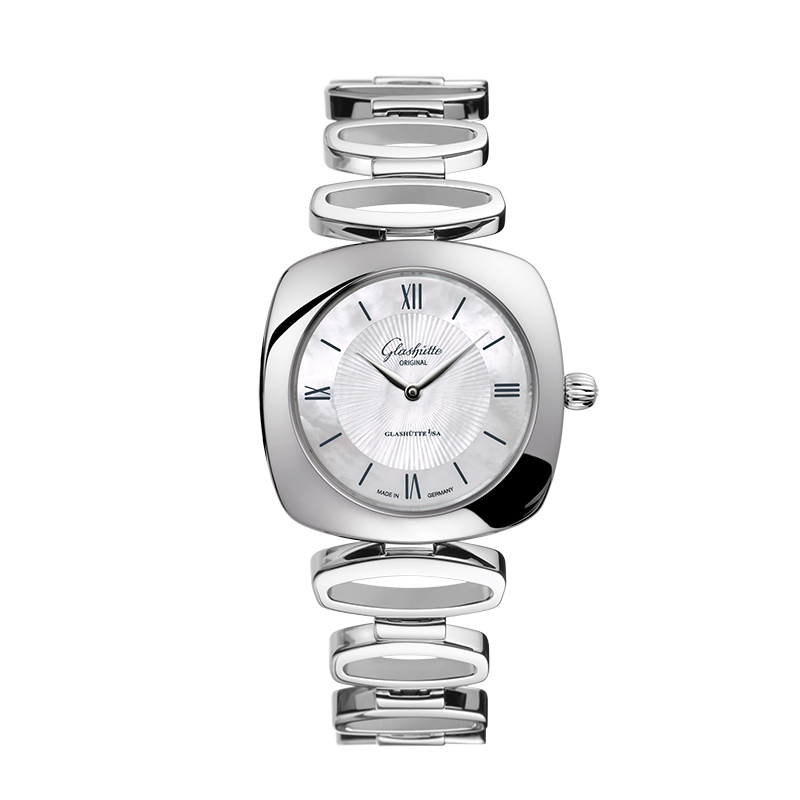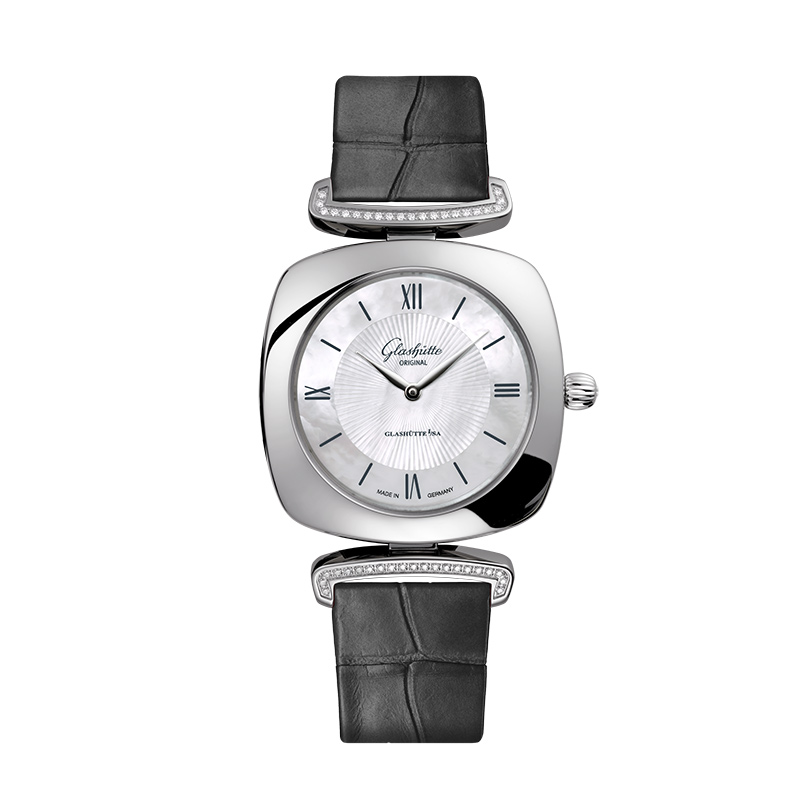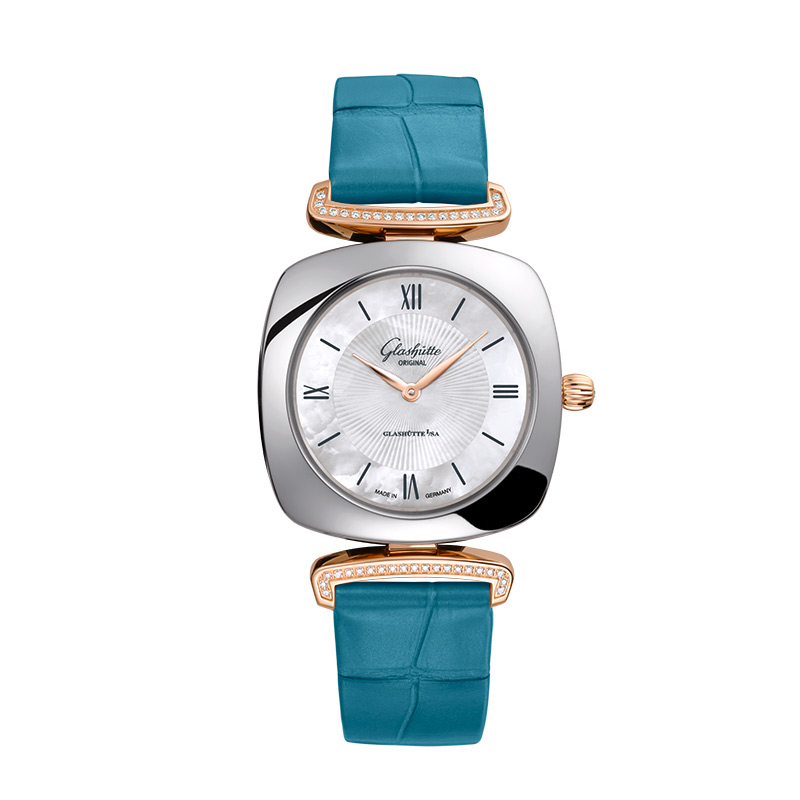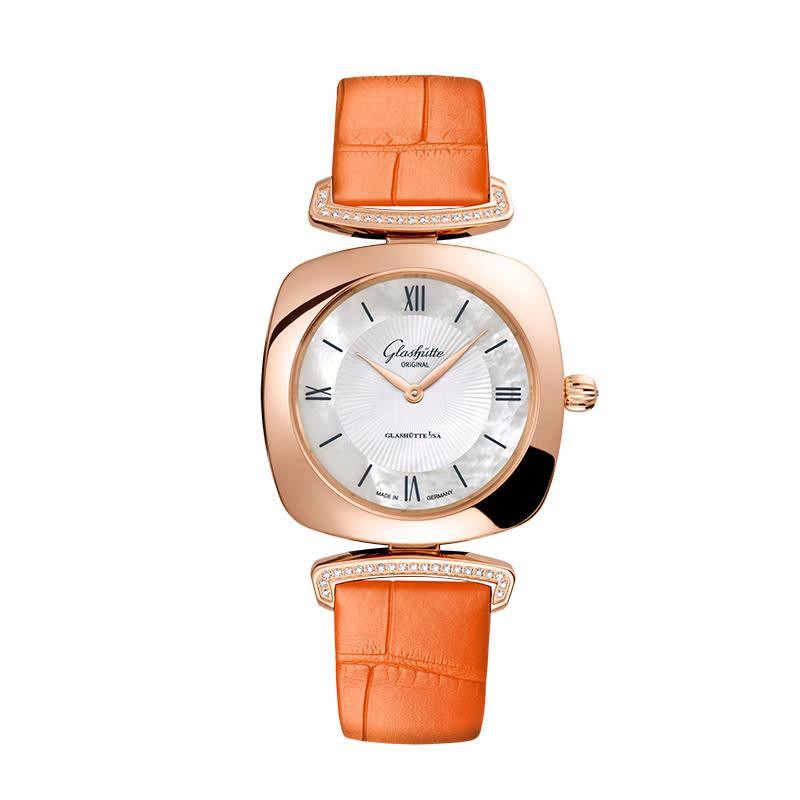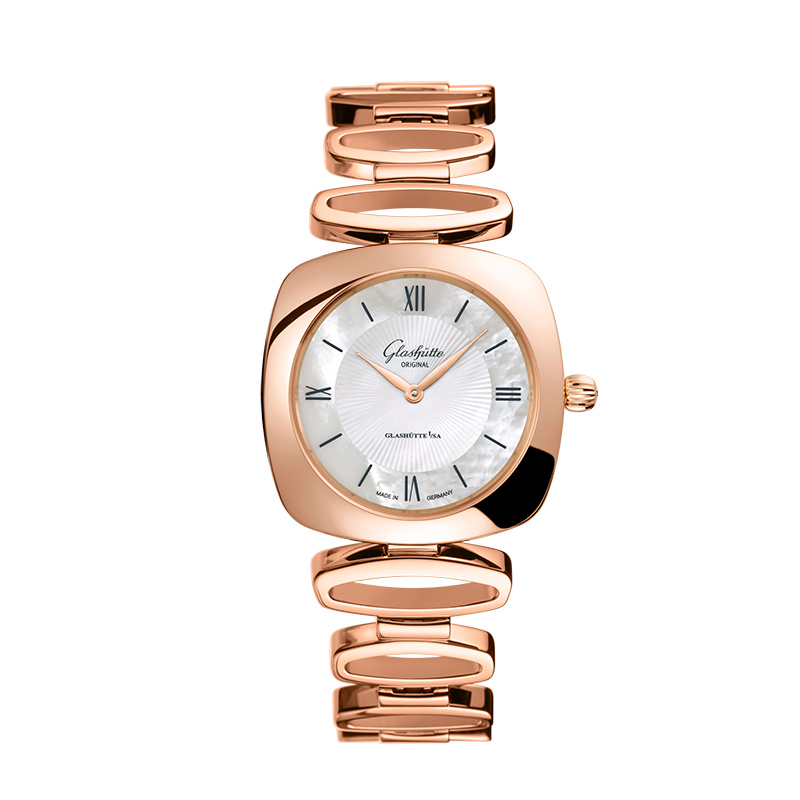 The Pavonina dials are offered in a wide variety of decorative motifs and materials – in mother-of-pearl, with refined guilloche patterns, shimmering galvanic surfaces, Arabic appliques or studded with diamonds. All models feature a fine cabochon atop the crown. The arrangement is complemented by a broad range of fine bracelets in the most diverse colours and materials – in stainless steel or gold, with Louisiana alligator leather, calfskin or patent leather as well as in shimmering Roma satin.
Inside each Pavonina model the 03-02 quartz movement, developed in-house, delivers a precise and reliably stable heartbeat. The innovative mechanism was developed specifically to meet the needs of everyday life. As a result, the movement features three-way protection from magnetic fields, which shields it securely against the influence of modern electronic devices. Tribute is also paid to inner beauty: the movement base plate features the characteristic Glashütte stripes finish and is decorated with a engraved golden logo on a silver ground.
Tailor made time measurement
The broad range and diversity of Pavonina products leaves considerable room for individuality. Additional interactive tools from Glashütte Original allow the wearer to tailor her watch to suit her tastes. The wristwatch configurator on the Saxon manufactory's website allows a woman to review, at any time or place, various combinations of cases, dials and bracelets, and to take her own sweet time in choosing them. The website home page also presents the watchmaker's custom engraving service, which offers a diverse selection of decorative motifs that can be used to create an individual inscription to be engraved on the case back. Having chosen a favourite design, one can order the engraving by contacting Customer Service directly. Glashütte Original Boutiques and official dealers will also accept such requests, which render a very special timepiece unique.
_____________________________________________________________________________________